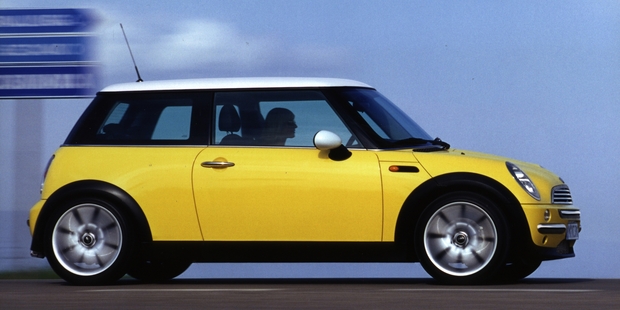 The dilemma:
Happily single Jenny is sick of her used import BMW 5 Series - it's costing her more and more each time it needs a WOF - and wants to buy something sporty but less costly.
"I'd really like a two-seater or a coupe, something that's sexy looking but won't cost a lot to fill up," she says.
She has in mind a Mazda MX-5.
"But what else do you think?"
Sure, the MX-5 was originally designed to be a fun, affordable, reliable and sporty car without being over technical under the bonnet and it's relatively easy on the pocket when it comes to maintenance and general servicing. But with winter weather setting in, you have to be prepared for the occasional squeak and rattle if it comes with a hard-top or ensure the soft-top fits properly to help keep out wind and rain.
The budget:
$10,000-$15,000
The shortlist:
But Jenny, there are a couple more sporty numbers to consider.
MX-5
Choose carefully - you may be better off stretching to your upper limit to ensure the latest model possible and one that comes with a few extras such as a detachable roof and/or folding soft-top for hot summer days.
It's fun to drive but getting in and out can become tiresome, so don't overrule practicality if you need the car as a day-to-day runner. A ring around some of the Mazda dealers provided mixed messages on the required fuel, however, 91 octane should be fine for a standard non-turbo engine.
VW Beetle
The new shape VW Beetle does not have the same sporty character of the Mazda but it may offer more in terms of practicality and interior space. Having owned an European car, you will know unscheduled visits to the garage are not uncommon, but the Beetle should be a lot more affordable to own than the used BMW 5 Series. Consider mechanical warranty insurance and a good choice of safety features - such as multiple airbags and electronic stability control. Recommended fuel is the more expensive 95 octane for this model, which may be a slight downside.
Mini Cooper
The first generation "new" Mini Cooper is the other head-turner which may appeal. It comes from the BMW stable but does not have the complexity of the 5 Series. There are lots of different variants and potential high risks, so try and keep it simple and keep your focus on the Cooper initially. Automatic transmissions carry extra risk so, once again, consider purchasing mechanical warranty insurance for long-term peace of mind if you don't want to consider the safer manual option. BMW service centres say the Cooper will run on the cheaper lower 91 octane fuel.
Driven recommends:
It's a hard call, but the winner is the Mini Cooper. The MX-5 would have limited long-term appeal if used daily but is great for the weekend drive.