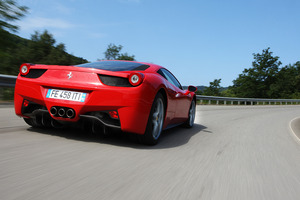 When Mercedes-Benz' tuning arm AMG clocked up two million video views on its official YouTube channel this week, they celebrated in true revhead fashion - by drifting a C63 coupe around Laguna Seca.
Taking on the stunning track's legendary and unique Corkscrew corner sideways takes a brave driver, but the video speaks for itself.
Not to be outdone, Ferrari celebrated its impressive eight million Facebook fans by posting a tyre-tearing video of its 458 Italia.
- NZ HERALD STAFF