A lifestyle change leads to the need for a hard-working ute, writes Jack Biddle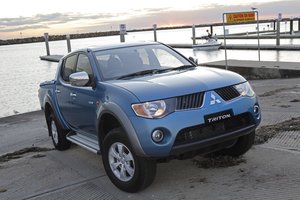 The dilemma:
John and Mary are buying a lifestyle block and need a ute or 4WD that can work on the land but still be roadworthy enough for trips to the big smoke to pick up supplies.
"We're not buying a huge farm, but it's big enough that we need a vehicle to work it. It has a few hills but nothing too strenuous," says John.
"And I'd like something that Mary, who isn't a confident driver, can use."
Well, regardless of the size of the farm I suspect you will want a robust 4WD vehicle, so you can't afford to compromise too much.
While diesel may be the logical choice for your lifestyle, they can also be extremely expensive to maintain and repair in comparison to a petrol equivalent, regardless of make/model, especially so the higher the distance travelled.
The one compromise may be to find an automatic variant to make the drive into town easier.
However, the budget may be stretched to find something with reasonable mileage.
The budget: $25,000
The shortlist:
Toyota Hilux
This is the brand of choice for many with a similar lifestyle but you often pay more for the badge or end up with a high-mileage vehicle. The Hilux double cab would do the job and they are very car-like to drive. Be aware many have been used by tradies or have suffered a high workload so a proven past service history is worth hanging out for.
Nissan Navara
If your negotiating skills are good and you are prepared to pay a little more you will pick up a reasonably low-mileage automatic double-cab ute with approved Nissan extras such as a hard tray lid, deck liner, nudge bar and towbar. No compromise either on the vehicle's ability to do the required job.
Mitsubishi Triton
These vehicles don't top the new sales chart - which is dominated by the Hilux - so become great value for money options once they do appear on the used market.
Driven recommends:
For your lifestyle, the Triton wins - and it's an easy ute for your wife to drive. You'd also get a vehicle with reasonably low kms and a proven service history with plenty of life left at a similar price to an older Toyota or Nissan with high mileage.
For car advice email driven@apn.co.nz