Global revamp unites appeal with savings.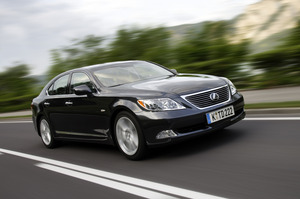 Streamlined product development structures pioneered at Lexus have been extended to the mainstream Toyota brand, allowing the company to deliver more exciting products, faster and cheaper.
Industry website goauto said the reformed system would develop global designs to be shared across regions, starting with three new front-drive platforms accounting for about half of Toyota's worldwide volume, while also ramping up the power of chief engineers for each product.
Three regional research and development bases will be created, New Zealand and Australia being grouped with Russia, the Middle East, Latin America, Africa and Asia (except China). North America is grouped with China and Japan with Europe,
Toyota Motor Corporation president and CEO Akio Toyoda revealed at the Lexus GS debut at Pebble Beach, California, in August that the new, more refined Lexus structure was "leading the way in the Toyota corporation" - a hint that the same reforms were in the wind at the mainstream brand of Japan's biggest motor company.
Toyoda - grandson of Toyota founder Kiichiro Toyoda - also broke the Japanese-centric hierarchy at Lexus, bringing more Westerners into high-ranking jobs.
"Simply put, we have internationalised Lexus," he said at Pebble Beach. "We handpicked a team from all over the world to head up a new Global Lexus Division at TMC and have combined engineering, design and marketing all under one unit, separate from any other group."
Under the just-announced Toyota product development framework, the company says its Toyota New Global Architecture system will reconcile sweeping advances in product appeal with cost reductions.
It said co-operation between planning and design divisions would result in revised body structures that delivered a lower centre of gravity and bolder styling.
"This will help realise the development of cars with never-before-seen emotional designs and superb handling," the company said in a statement from head office in Toyota City, near Nagoya.
"The Toyota New Global Architecture provides for handling multiple models simultaneously in grouped development projects that will increase the sharing of parts and core vehicle components."
Toyota said the savings would be tipped back into research and development at global and regional levels, allowing the development of even more products.
Product chief engineers - described in the media release as "the development executives closest to the consumer" - will report direct to the product development chief officer, removing a layer of bureaucracy.
"While allocating development responsibility for product groups to chief engineers, TMC has reinforced the responsibility of the technical teams responsible for testing, bodies, chassis, powertrains and others.
"This move is aimed at fostering specialised technologies in support of ever-better cars envisioned by the chief engineers and to promote long-term development work on those technologies."
Toyota will also give responsibility for regional products to managers in each of the three regions.
"These regional general managers will co-ordinate with regional marketing and development units to optimise ... offerings in the regions," Toyota said.
Meanwhile, Toyota New Zealand has launched the second generation Aurion that is available in three grades - AT-X, Touring and Sportivo SX6 - each with a 3.5-litre V6 engine and six-speed automatic transmission.
Toyota NZ's general manager of sales and operations, Steve Prangnell, said the company had tailored the line-up to the local market.
"The Aurion AT-X is a great solution for fleet [users] - it's a great looking premium sedan with impressive features. The Touring model adds luxury trims and a sportier look, while the Sportivo SX6 goes all out to attract drivers looking for assertive styling and performance," he said.
The AT-X is priced from $49,690 while the Touring and Sportivo SX6 are $52,090 and $51,790, respectively.