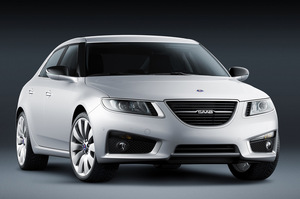 Saab's bankruptcy administrators say they are evaluating bids for the Swedish brand and aim to make a decision in the next two months.
The administrators did not disclose the bidders after a final deadline passed this week.
Chinese carmaker Youngman is the only company to publicly register its interest in buying the company. Media reports have said that India carmaker Mahindra & Mahindra has made an offer and so has a Japanese-Chinese consortium that wants to produce electric vehicles at Saab.
Bankruptcy administrator Hans Bergqvist told the Swedish press that all the bidders want to restart car production at Saab's plant in Trollhatten, Sweden. He said the bids were being evaluated as a base for continued discussions.
Bergqvist said Saab has debts of 13 billion kronor ($1.9 billion) and assets of just 3.6 billion kronor. He said he hoped the successful bidder would pay more than the assets were worth.
The debts include claims of 2.2 billion kronor from the state, 606 million kronor from former owner General Motors and 513 million kronor from former employees.
Saab also owes GM 2.2 billion kronor it paid for preferential shares but the American car company would only be entitled to that if the bankruptcy produced a surplus, which it won't, the trustees said.
Trustees said that mainly preferential creditors, or those who hold securities for their claims, would receive money.
Saab was declared bankrupt in December after rescue efforts by its former owner, Swedish Automobile, failed.