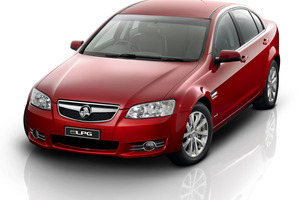 Holden fanatics may need to brace themselves for a Commodore-free future.
The car maker and the federal, South Australian and Victorian governments have signed a deal to ensure the company remains a vehicle producer in Australia until at least 2022.
That decade-long commitment comes with a pledge to produce two new vehicles at the Adelaide assembly operations in the second half of the decade.
But just what those cars will be remains to be seen.
Holden chairman and managing director Mike Devereux is keeping things close to his chest. He has to.
Revealing such information at this stage would be akin to commercial suicide, tipping his hand to his rivals both in Australia and the wider world.
All he says is that the new vehicles will be based on global architecture - that is, the basic structure of the cars will be the same as that used for other models produced by parent company General Motors in other countries around the world.
And that's where things get a little tricky for the large, rear-wheel-drive Commodore. Its Zeta platform is not what would be considered truly global.
GM does build cars in a number of other countries, including China and Canada, based on the Commodore's architecture.
But it doesn't seem to fit with what has generally been a move across the car industry for companies to significantly limit the number of platforms as they continue to recover from the global financial crisis.
The other issue working against the long-term future of the Commodore is the declining demand for large cars, both globally and in Australia.
In 2012 the small Mazda 3 was the top selling model in the country, taking the crown that had been the Commodore's for the previous 15 years.
Commodore sales fell 11 per cent last year to just over 40,000. Back in 2001 they were more than 85,000.
Despite that slide, Mr Devereux rightly points out that the car is still Australia's second top seller.
He also points out that Holden already builds a small car in Adelaide, the Cruze sedan and hatch.
But while he won't make definitive statements, his latest comments seem to indicate smaller cars, rather than large cars, will play an increasingly important role in the company's long-term strategy.
"I have been on the record talking about the fact that six out of 10 cars sold in Australia every month are small cars," he says.
"So you could make whatever conclusion you think is likely from that."
If that does mean a limited life for the Commodore it could represent Holden's biggest change in direction since it introduced the original model in 1978.
The first VB Commodore combined a German body design with an Australian engine and local mechanical components.
It was shorter and narrower than previous Holdens but was generally regarded as the right move for the times, coming after the oil shock of the 70s.
Since then the car, in all its guises, has become an icon of Australia's roads and raceways, so much so it would be hard to imagine what the motor industry would be like without it.
But it's not all doom and gloom for Commodore fans.
Holden has a new model in the pipeline, with final development work already underway on the VF which will be launched in 2013.
It's destined to sell in significant numbers, though whether or not it can return to the top on the sales ladder is a tougher prediction.
No doubt Holden fans will be hoping for what could be a last hurrah.
- AAP