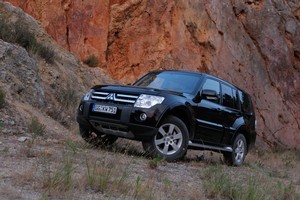 The dilemma:
John writes: "We are a family of five, including three energetic teenagers. Mum needs to tow a horse float that requires a vehicle with a 3000kg braked rating. We ski all winter, go mountainbiking, camping in the summer.
"We have a 2000 Honda Odyssey V6 3000, which is well-equipped, including dual air-conditioning that's perfect for journeys, seven seats to carry extra passengers and all-wheel-drive for snow-covered roads.
"The Ody has clocked a faultless 160,000km but it's time to replace it. The new vehicle needs to be more of a soft-roader than a bush-basher, as my wife drives it daily."
So here's the dilemma: soft-roaders don't have the 3000kg or better rating needed to tow Mum's horse float. Two of the best, the Ford Territory and Kia Sorrento R, are rated for up to 2300kg and 2500kg, braked.
An expensive BMW X5 can tow up to 2700kg. But many soft-roaders are way down in the 1500kg to 1700kg range.
Some large 2WD cars can do better. The VE Commodore, for one, can tow up to 2100kg, if fitted with the right equipment; a Falcon up to 2300kg.
That means looking at some utes with a 3000kg rating or a "proper" 4WD with low-range gearing. We're figuring a double-cab ute might be a bit cramped for John's family, so have selected a trio of on-budget mum-friendly 4WDs with a suitable braked towing rating.
The budget:
About $20,000
The shortlist:
Land Rover Discovery 2
Land Rovers have a good reputation for towing and there are still very good low-mileage early-2000s Discovery 2s around, usually with the thirsty V8, for the budget figure or less. The five-cylinder diesel commands a premium.
Inspection by a Land Rover-savvy mechanic is a must. Good to drive, but possibly the most "truck-like" of this trio. Higher-spec models have a very classy interior.
From $18,000
Mitsubishi Pajero
Possibly the most mum-friendly of the trio, Pajeros from around 2004 make good tow-mobiles and can seat seven. High-spec models are feature-rich.
The 3.5-litre V6 has lots of grunt, but with the attendant fuel consumption. The 2.8-litre diesel's also well up to the job but, like the Discovery's, usually attracts a price premium.
From $19,000
Nissan Pathfinder Ti
Look for one of the first of the present shape, introduced in 2005, and rated to tow 3000kg, braked.
There's a choice of a fuel economy-unfriendly 198kW four-litre V6 petrol or 128kW turbo-diesel engine, each with a five-speed automatic transmission.
There aren't too many around and a good one will strain the $20,000 budget, especially with the diesel engine.
From $20,000
Driven recommends
Pajero is the standout here. It's as mum-friendly as you can get and can be driven fulltime in 4WD when towing. Or the family could venture outside the mainstream and check out the Ford Explorer, the Jeep Grand Cherokee and earlier Mercedes M-Class models.