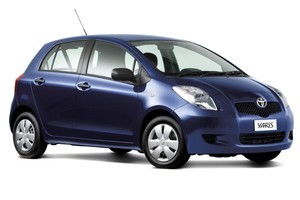 The dilemma
Sue just wants a runabout, an inexpensive runabout. A friend of a friend recommended an older Daihatsu Sirion, the version made from 1998 to 2004.
Also known in the used import world as the Storia and, with a Toyota badge, the Duet, the Sirion was an unremarkable super-mini that sold well New Zealand-new and provided relatively inexpensive, reliable motoring. Just what Sue's after.
So we'll put the Sirion on the list, but there are worthwhile alternatives for similar money.
The budget: About $7000
The shortlist
Daihatsu Sirion
Sirions were sold here in automatic or manual and with either a 1.0-litre three-cylinder or 1.3-litre four-cylinder engine. If you live in hilly country, stay away from the 1.0, as its performance is marginal.
No problem with the 1.3 though, which, despite only 300 extra cubic centimetres, is quite peppy - even with an automatic.
From $6000
Nissan Micra
Known as the March in Japan, the Micra has been around since 1982, but we're considering the 2002-2007 K12 model. Its styling is a bit "out there", but inside the sheetmetal is a roomy and useful cabin with some interesting features. New Zealand-new models had a lively 1.4-litre engine and a conventional automatic transmission, rather than the CVT of the previous model.
From $7000
Toyota Echo
Echo replaced the unbreakable Starlet in 1999 and has been a big seller in New Zealand, new and as a used import (when it's known as the Vitz or Platz).
Although reasonably similar in size to a Sirion, the Echo is a better car overall and, when new, cost notably more than its Daihatsu kin. Depreciation over the years has pretty much evened the playing field.
Hatch, sedan, three- and five-door versions are available, but we'd put in a plug for the five-door hatch, even if Sue's just driving herself. The extra doors add versatility. A 1.3-litre engine should do the trick, especially with a manual gearbox.
From $6500
Driven recommends
The Daihatsu and Nissan are worthy in their own ways and, if Sue could come up with another couple of grand, she should look for a good 2004-on Sirion. But our choice is a five-door Echo, which has deservedly become something of a small-car classic. Today it's known as the Yaris. We're only able to offer three choices here, but there are plenty of other contenders, including - but not limited to - offerings from Honda, Mitsubishi, Hyundai, VW and Suzuki.
Feedback
A few weeks ago, we looked at convertibles and recommended the Mazda MX-5. Now, reader Greg is wondering why the Daihatsu Copen wasn't mentioned. Daihatsu's little sports convertible is heaps of fun, easy on petrol and a head-turner. But you have to be tiny, or a contortionist, to get in and out - even an average-size person will have trouble when the roof's in place. And luggage space is next to nothing. That aside, the 660cc car's a real blast. If you're small and supple, check it out.