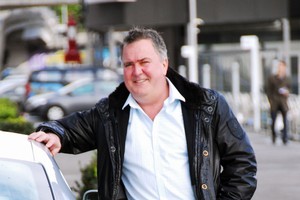 Some Facebook fans of New Zealand car companies will be feeling the need ... the need for speed because of competitions run on the social media site.
Holden New Zealand offered eight fans the chance to speed around the Hampton Downs Racetrack, with Kiwi driver Andy Booth, in the new Cruze hatchback that is about to go on sale in New Zealand.
The company ran a recruitment drive on Facebook and had 190 entries to spend December 2 learning new handling skills and driving techniques from Booth at the Waikato track. The eight winners will also find themselves TV stars.
"We will film the exploits on the day, and this footage of the test drive will appear in our television advertising campaign for Cruze Hatch, and on Facebook, YouTube and other sites," said Holden NZ's Marnie Jane Samphier.
Audi fans have the chance to zoom around Hampton Downs tomorrow with one of the company's famous ambassadors: MasterChef judge and restaurateur Simon Gault, NZ's Next Top Model judge Sara Tetro or Huffer designer Steve Dunstan.
The company has run its Quattro experience for 15 years - a chance for Audi owners to learn more about the capabilities of the cars from instructors - and decided this year to extend the day to Facebook fans.
"Our recent emergence into the social media space means we now have the potential to share some unique Audi experiences with a wide range of people," says Audi NZ's Fiona Woolley.
Participants will learn about the new technology in the German cars, plus compete in slalom, braking and skid-pad competitions. "Team Tetro has led the charge, already appointing two of her team members, but Team Dunstan and Team Gault are hard on her heels," says Woolley.
"We'll have a film crew at the event tomorrow and will be live-streaming it to Facebook for fans to follow, as well as putting footage up on experienceaudi.co.nz."