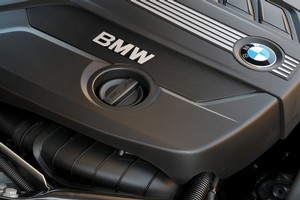 BMW New Zealand seems poised to overtake Audi as the number-one-selling luxury-car brand in the country for 2011. If that happens, it will end four years of much-publicised dominance by the four-ringed brand.
Is that a big deal? Not according to BMW New Zealand managing director Mark Gilbert, whose mood darkens at the suggestion he might be prioritising a return to top spot for the brand.
"If it happens, it happens. But that's not the reason we come to work in the morning. It's more important to make money - our company is all about profitable growth," Gilbert says.
Still, it's hard to accept that it's a complete non-issue. BMW remains the number-one luxury brand in the world, but New Zealand and Australia are two of the few countries in which it is not the best-seller. Audi overtook BMW in New Zealand in 2007 and has been on top ever since (in Australia, Mercedes-Benz is currently number one).
The timing seems right for BMW New Zealand's comeback. At the start of this year, Gilbert was presented with the New Zealand Car of the Year Award for the 5 Series.
An all-new 1 Series launches this month - an entry-level model that is expected to increase conquest sales for the marque. The car could push BMW in front again.
"Actually, we're there already," says Gilbert. Well, sort of. BMW New Zealand does not include Mini in its official numbers. But if it did so - remembering that Audi now has its own Mini rival, the A1 - year-to-date sales to August would put BMW/Mini at 1112, compared to 941 for Audi (including A1). Mercedes-Benz is third at 622, Lexus fourth with 327.
But wait, there's more, says Gilbert. Take BMW without Mini, then Audi without A1, and the blue-and-white roundel remains on top, with 902 sales compared with Audi's 831. However, the official numbers keep the status quo for now: year-to-date August, Audi is on top with 941 registrations, BMW at 902.
Looking from the outside, you do get the impression that BMW New Zealand sees top spot as its rightful place. Speaking to media at the launch of the 6Series coupe this month, Gilbert was keen to catalogue the marque's history of market leadership here: BMW was the first luxury brand to establish a full local distributorship (1983), the first automotive company in New Zealand to offer a manufacturer-backed used-car warranty programme (1986), the first to have a three-year service plan (1991) and the first car brand to offer a non-lease finance package that guaranteed the residual value of selected models.
For 2011, BMW New Zealand has also joined mainstream brands such as Kia and Suzuki in introducing a "drive-away pricing policy", with published retail prices now covering all on-road costs, including pre-delivery and a full tank of fuel.
However, Audi is keen to build a little history of its own. General manager Dane Fisher became head of the brand in New Zealand in 2009 and has been understandably passionate about the marque's number-one status.
Fisher was characteristically concise on the issue when contacted by Driven. In a written statement, he said: "We cannot be drawn into speculation about the future, but Audi has led the premium market for the last four years and we have a clear strategy for the remainder of 2011."