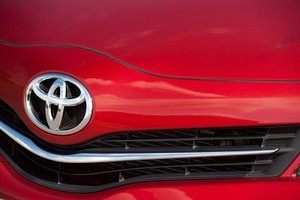 Toyota remains the car brand with the best global value - at least according to independent consultancy firm Interbrand, which has published an annual report on the world's top brand names.
As part of its analysis, Interbrand calculates a dollar value for each brand for comparative purposes. Its top-100 list is published annually.
The Interbrand study is traditionally dominated by technology brands, although this year Coca-Cola held the top spot ahead of IBM and Microsoft.
Toyota was the top car brand at No11, just ahead of Mercedes-Benz (12) and BMW (15).
Interbrand said Toyota's brand value rose 6 per cent (to $27,764 million) after a troubled year in 2010 over recalls and safety concerns: "Changing its leadership structure and creating a new internal reporting system are two measures that should help restore its reputation for outstanding quality control.
"The Toyota brand relies heavily on its family of Prius models and its Hybrid Synergy technology - it was ranked No1 in Interbrand's Best Global Green Brands - and that corresponds nicely with the current consumer priorities of low consumption and sustainability. Overall, Toyota is still viewed as the leader in green, and it looks as though the carmaker is restabilising."
Of Mercedes-Benz (brand value: $27.445 billion), which celebrates its 125th anniversary this year, Interbrand praised its long heritage of engineering and safety and the unrivalled customer loyalty and satisfaction enjoyed by the German maker.
It also noted how quickly Mercedes-Benz was adopting green technologies, with BlueEfficiency packages on its passenger cars and initiatives like the Car2Go car-sharing mobility concept launched in Europe.
BMW ($24.554 billion) earned its place through "inspiring passion in both customers and employees", as well as its response to the green shift in the market and focus on sustainable urban mobility. Interbrand also noted how effectively BMW had used social media to engage with customers.
Honda was also highly ranked, in 19th place. Interbrand praised how quickly the Japanese maker had increased its global market share after the disastrous effects of the March tsunami.
Honda's long-standing reputation for environmental responsibility was also a factor, as was its continued global use of an effective advertising tagline, "The Power of Dreams".
The biggest mover this year was Nissan, which was not ranked in 2010 but shot to No90 for 2011.
"Nissan is charging forward with a strategy that is both visionary and disciplined," Interbrand said. "The big bets are on emerging markets and electric vehicles. Its place as the No1 Japanese brand in China, Russia and Brazil, and the increasing consensus of the future market for electric vehicles, seem to validate the vision."
Volkswagen impressed by jumping six places to rank 47th, while both Audi and Hyundai improved their rankings by four to sit at 59 and 61 respectively.
With Hyundai ($60.05 billion), Interbrand emphasised how fast the Korean brand was broadening its appeal in both mature and emerging markets. Hyundai was further building brand value by making an effort to differentiate itself from subsidiary Kia by adopting a more consistent design approach with new models.
Other car brands to make the list included Ford (50th), Audi (59th) and Porsche (72nd).
The only automotive brand to drop in ranking for this year was Ferrari, which fell eight places but (just) held a place at No99.
Motorcycle maker Harley Davidson was No100.