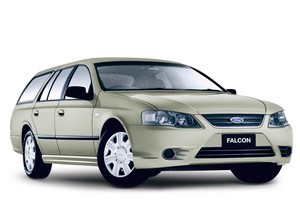 The dilemma
Lucas is a painter and, after eight years with a medium-sized company, is moving north and setting up his own business. So he needs suitable wheels. "I've tried everything in the last job - vans, utes, wagons, even a 4x4 and I've come to the conclusion that, for my purposes, a larger wagon with a roof rack for the ladder would be best," says Lucas. "I'm a careful worker but in my job it's inevitable that the interior will take a bit of a hammering so I'm looking for something inexpensive but with clean bodywork. It's not good for business to be seen driving around in some old dent-mobile."
But Lucas confided that, despite the likelihood of messing up its interior, he'd really like something new or near-new - wouldn't we all - but that's out of the question until he gets the business established.
There's certainly no problem meeting Lucas' requirements; the market is awash with suitable larger wagons and he should be able to haggle a good deal.
The budget: $5000
The shortlist
Ford Falcon
We're thinking of a BA or BF Falcon here. The BA was made between 2002 and 2005 and the BF ran from then until 2008. The BF, more of a facelift than a new model, was about powertrain upgrades rather than new design. Both models are plentiful and either would suit Lucas, although the BF offers better fuel economy. Falcon wagons have a generous cargo area when the back seat is folded. Top early BF wagons still go for about $10,000 and even BAs often fetch something in the $4000-$5000 range.
From $5000
Mitsubishi Diamante
Just because Mitsubishi took itself out of the large-car sector by killing off the Diamante doesn't mean it's not a good buy. Its 3.5-litre V6 engine is strong, willing and not too bad on fuel; the cargo area should be enough for Lucas' needs. Top models command about $7000 but $3000 will buy something adequate.
From $4000
Nissan Cefiro
True, it's a favourite of hoons and drift enthusiasts, but it's also a darned good, near unbreakable car and wagon that also appeals to families, businesses and newly self-employed people like Lucas. As the smallest of this group, its cargo capacity is tighter but might just be big enough. Sold here only as a used import, it's best to avoid the somewhat underpowered 2-litre version. Excellent examples sell for more than $7000 but serviceable high mileage units are about $3000.
From $3000
Driven recommends
Driven's heart wants to recommend the Mitsi or Nissan, which are more involving to drive than the Ford wagon. However, Lucas just wants to go from job to job and so our head's screaming Falcon, even though it might be the most expensive of the trio. We'd suggest going with a BF simply because it's newer and will get a bit more distance from each litre of fuel.
And yes, there's also the Holden Commodore wagon. A VY or VZ would fit Lucas' needs. VZ introduced the current Alloytec V6, with improved fuel economy.