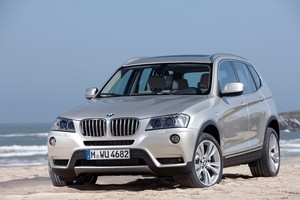 The dilemma:
John and Bethany reckon it's time for a splurge, but not too much of a splurge. The Gen-Xers are well established in their careers, have a house in an admired central suburb, one kid, one dog, one cat and now they want to upgrade from the Caldina wagon they've had "for a bit too long".
More precisely they want to upgrade to an SUV, but not a new one and one that's not too big ... but not too small, either. Like other wise buyers, they're looking at something up to 3 years old with maybe a bit of new-car warranty left and a good bite taken from the price by depreciation.
"We don't want a mud plugger," says Bethany, just a compact diesel wagon with good room, nice features and high seating that's nice and versatile. "I kind-of like the Land Rover Freelander 2 but John likes the Audi Q5. What do you think, and what's a good third choice?"
The marketplace is awash with vehicles that meet this family's needs but I detect a European bias, so let's stay on the Continent for this week's trio.
The fashionable Audi doesn't make the cut because so few are on the used market. Find one and it would be a strong contender. Comments refer to 2008-09 models.
The budget: About $55,000
The shortlist
BMW X3
Introduced in 2003, the sporty X3 was an interesting vehicle that suffered bad press for quality and other issues. A significant upgrade four years later addressed many of these bones of contention. The X3 offered both a 3.0sd six-cylinder engine with 210kW and torque of 580Nm and the 3.0d that produced 160kW and 500Nm. This one was a bit slower but more economical at 7.9 litres per 100km overall. It would be our engine choice.
From $55,000
Land Rover Freelander 2
The 2.2-litre Freelander is the least powerful of the trio, with 118kW and 400Nm, but on the other hand it's the smallest and lightest. It packs a lot of loadspace into its body. Freelander's the most fun to drive, with a top-notch powertrain and sporty handling that doesn't sacrifice a comfortable ride. Look carefully at the SE model, introduced in 2009, which has less equipment than the top HSE ... but not that much less. When new, there was a $10,000 difference.
From $35,000
Volvo XC60
The Swede uses a transverse five-cylinder 2.4-litre engine that's good for 136kW and 400Nm and provides good performance. Loadspace is quite generous and reached easily. Exterior styling is a bit confused but the interior is like a piece of Scandinavian furniture: simple and appealing. Incidentally, it shares its basic platform with the Freelander, a throwback to when Ford owned both companies.
From $55,000