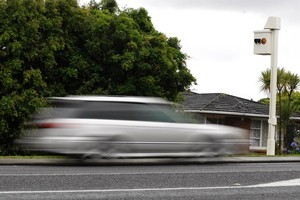 Who would have thought this would come from a politician? Admittedly he's an Aussie state politician, yet New South Wales Roads Minister Duncan Gay has ordered that 38 speed cameras across the state be ditched after an audit found they didn't improve road safety.
Gay had promised before the elections that he would rip out any cameras that were not effective and he's stayed true to his promise, ordering the Roads and Traffic Authority to switch off the ineffective cameras immediately.
An auditor's report wasn't anti-speed cameras. Overall, the auditor-general said, speed cameras changed driver behaviour and improved road safety, so the other 103 cameras would stay operational.
However, Gay said there had been community concern that speed cameras were installed principally as revenue-gatherers. Where the audit had identified the duds, they had been removed.
Now, I don't have all that much sympathy for the catchcry of "revenue gathering" that is traditionally the preserve of those who have been pinged with monotonous regularity.
You know what the speed limit is - fail to stick to it and you take your chances. You might get away with it, you might not.
When a ticket arrives in the post - or worse, when you see the flashing lights in the rear-view mirror - man up, pay the fine and don't grizzle.
But if, as our road transport people tell us, speed cameras are there for our safety and absolutely not about filling the coffers, then surely evidence should be provided to show that speed cameras are doing their job in making the roads safer?
In Britain they spend most of the revenue they collect advertising the location of the speed cameras, so that people will take heed and slow down. Again, it's all about getting people to drive carefully and to make the roads safer, not about money.
I would love to see an audit of our cameras to see how effective they are in cutting down traffic incidents.
I don't have a problem with getting fined if I go over the limit, but I do have a problem if the traffic police are misrepresenting the reasons for having speed cameras.