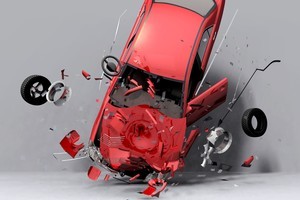 What makes silver a safer colour for your car?
Possibly because they are more visible. Dark-coloured cars are difficult to spot at night, and lighter coloured ones may be less obvious in daylight. Perhaps metallic silver is the happy medium - it's shiny and reflective and easy to spot at all hours.
Pink cars have also been shown to be safer than other colours but that may be because there aren't that many on the roads.
The not-so-safe colours
Statistically, brown and other earth-toned cars are more accident-prone than lighter-coloured vehicles. Black, beige, olive-drab, and green cars tend to have lots of accidents, too.
Various studies
One Australian study used 1000 vehicles. White, blue, and red autos seemed to have the same average for crashes. The least safe colours were dark navy, black, and green.
Silver cars were rarely involved in serious crashes.
In other studies done in Europe, Asia, and the United States, silver again proved to be the safest vehicle colour.
Dark coloured vehicles also proved to be most likely to be involved in accidents. Pink vehicles were reported almost never to be involved in accidents.
All of the studies took into account, road conditions, age and gender of drivers, and whether the drivers were impaired by drugs or alcohol.