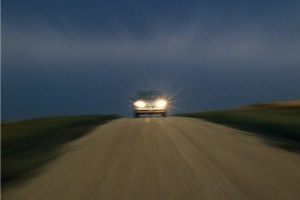 Until 48 hours ago, 120 people had died on our roads this year. This time last year, 160 people had perished.
The road toll so far this year is at a 31-year low. It is a monumental improvement. Why?
Is the price of fuel keeping people off the roads? That might have something to do it - police report fewer crashes in general compared with recent years.
The last time the road toll stood at 120 victims in five months was in 2008, from June through November. The cost of a litre of unleaded was upwards of $2 then, too. It's a flimsy link plucked from government statistics. Statisticians, however, might draw a more analytical bead.
But the correlation falls flat in the Waikato, where road deaths so far this year have gone against the national slide. The toll is double that of other areas.
Why? There's no clear answer. Police say the Waikato is a network of busy State Highways linking Hamilton, Auckland, Rotorua, Tauranga and Taupo.
But its roads are rated no worse than others in the land.
Police and traffic safety bodies urge caution and safer driving. Police say that drivers on restricted licences are over-represented in crash statistics. They also say that older drivers are causing more accidents.
There could be a link between the Waikato toll and its largely rural roading network. It's a landscape of farmland, trees, hedges. The colour of some cars can disappear against the backdrop, especially at dusk.
That's one reason why passenger cars and small vans in Europe have to carry daylight running lights. The European Commission introduced the law in February. Trucks and buses will have to comply from next year.
The lights automatically switch on when the engine is started. The EC says the lights substantially raise the visibility of motor vehicles for other road users. The lights also have a low energy consumption rate compared with existing "dipped-beam" headlights. A study in Canada claims DRLs cut daytime collisions by 11 per cent.
The EC vice-president of industry, Antonio Tajani, said: "Daytime running lights will make an important contribution to our goal of reducing casualties on European roads."
On one day in Auckland this week, more than 100 cars on a road between Newmarket and Mission Bay were driving without lights. It was after 5pm and getting dark.