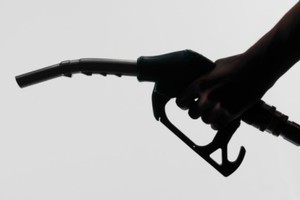 With fuel prices creeping ever upwards and fossil fuels likely to get more expensive, it pays to make the most of what you have. You could buy a smaller, more efficient vehicle, but if you're not yet ready to replace your current wheels, driving with economy in mind could save you money.
First take a look at your car. Do you need those roof rails on all the time? What about the bike rack? All that guff adds weight and creates drag, making the engine work harder to propel the car along.
Ditto the bits and bobs in the boot - the gym bag when you're buying the milk, the pram when the baby's back home ... Leave them behind - a lighter car uses less fuel.
Check your tyre pressure - the AA says driving with your tyres 7psi under-inflated increases fuel use by 8 per cent - and decide whether you really do need the air-conditioning on (it sucks power) or the windows open, which creates drag that makes the car work harder - and wastes more fuel than air-con does at open-road speeds.
As for driving, a lot of it is common sense. Pull gently away from lights instead of treating them like a Formula One start. Lift off the throttle early as you head towards a junction, particularly if you can see there's a queue or the light is red.
Looking ahead and anticipating whether you'll need to stop or slow lets you react well in advance, which not only cuts fuel use but makes you safer, too.
That applies to the open road as well, where you can lift off just before the brow of a hill, using the downhill to pick the pace up again. A little saved each trip soon adds up.
If such a careful driving style jars with your competitive streak, make it a competition. Which of your mates goes furthest on a tank? Which one doesn't have the driver skill to get the most out of their fuel?
Yes, it does take skill - that's why professional drives like former Formula One ace Chris Amon do so well at fuel-economy rallies.
AA motoring advice manager Jack Biddle says it did "quite a bit of testing and tried to get a grip on the effect of under-inflated tyres, load and air-conditioning on fuel use. How you drive the car is the biggest key to whether you're using a lot of fuel or saving it".