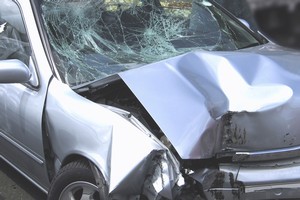 The road toll is at its lowest in more than 30 years - and high fuel prices are partly responsible.
This year, 112 people have died on the roads, - down 36 per cent on the same time last year when 175 people had died.
The road toll has not been as low at this time of the year since transport authorities began keeping year-to-date figures in 1980.
Commentators believe a combination of high petrol prices, better driver behaviour and safety campaigns have contributed.
The national road policing manager, Superintendent Paula Rose, believed the figure of 112 deaths could be the lowest since the 1960s, when there was far less traffic on the roads than there is now.
She said monthly death tolls had set record lows each month since last October, with the exception of April.
"The toll's been tracking down since October last year. There were record lows until April, when ... there was only one over the record low that was recorded in 2002."
Ms Rose said police analysis had found a link between petrol prices and the road toll, as the higher prices made motorists drive more cautiously.
"The research tells us drivers who drive with attention on fuel consumption are more attentive and safer drivers all round."
Petrol prices reached a record $2.22 for a litre of 91-octane fuel a fortnight ago, but have since dropped slightly. The 91-octane price was $1.78 a year ago.
Police had also been more visible on the roads in recent months, said Ms Rose, and there had been more publicity over transport safety.
A strategy called Safer Journeys was introduced last year, aiming to produce "five-star drivers on five-star roads in five-star cars".
While there was still some way to go, Ms Rose said, there had been significant improvements.
Automobile Association general manager motoring Mike Noon said: "There is a factor in terms of high fuel prices which is affecting not only how much people drive but possibly the way people drive ... possibly some changes in driving habits with people being more careful and more mindful of speed as well."
He said the number of fatalities over Easter - when five people died, compared to 12 the previous year- was like a "normal" weekend.
"They're an alcohol crash late at night or whatever -they weren't people doing that Easter commute. So it's starting to come across that people are taking more notice [of road safety messages]."
Mr Noon believed awareness had improved over the past year, possibly because of publicity over high-profile crashes, road safety strategies and new transport laws.
Another trend that was emerging was a reduction in police chase fatalities, which last year amounted to almost 5 per cent of the road toll.
Transport Agency spokesman Andy Knackstedt said the coastal highway north of Wellington was a good example of work done to make roads safer.
A median barrier had been installed, and the number of times it had been hit gave a graphic illustration of how it was helping to prevent head-on crashes.
And "roadside rumble strips" - which make noise when a wheel runs over them - could wake people up if they were drifting off to sleep at the wheel.
Mr Knackstedt said factors other than fuel prices had to be behind the decrease.
"The decline in road deaths this year is well in excess of the roughly 2 per cent decline we've observed in traffic volumes on our state highways."
Ms Rose says she is heartened by the drop in the road toll, but believes more could be done.
"Already this year we've had to door-knock more than 100 homes to tell them they've lost a loved one. This time last year it was up around 175. That's the measure of our success."
It was even more remarkable because of the increase in the number of drivers.
"It's hugely increased since when we were at these low numbers back in probably the 1960s when we had less than a quarter of the vehicles on the road."
The worst year for road deaths was 1973, when 843 people died.
Ms Rose said motorists could expect police tolerance of speeding to drop to 5km/h over the limit during the Queens Birthday weekend as it has during recent holiday periods.
"Holiday weekends are high risk, and having people focused over that time makes a difference."