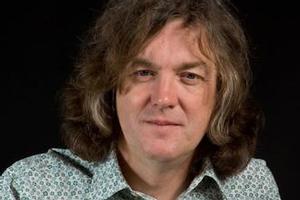 James May is known as co-presenter of the globally popular BBC programme Top Gear alongside Jeremy Clarkson, Richard Hammond and the enigmatic Stig.
May, however, has a more to his quiver than just chatting about cars.
He's a columnist, an author, a presenter, a convert to wine via road trips with Oz Clarke and a bit of a raconteur. Superwheels was lucky enough to catch up with him on his arrival in Johannesburg for the South African leg of the global Top Gear Live tour.
On Top Gear the television show, his nickname is Captain Slow due to his careful driving style. He has, however, carried out some exceptionally high-speed driving. May became one of the very few in the world to have taken a Bugatti Veyron to its top speed of 407.9km/h.
May and Clarkson - together with an Icelandic support crew - were the first ever people to reach the North Pole in a car (a modified Toyota Hilux).
Clarkson described May as being "the first person to go to the North Pole who didn't want to be there".
May graduated Lancaster University in the UK with a music degree, which could go someway to explaining his choices of cars on the hugely popular show and is looking forward to stepping foot on our shores for the first time.
"I keep hearing great things about the place and there's not many people. You also seem to have all the best mechanics in New Zealand," said May.
"I assume it's because you all live so far apart you have to mend your car to get to see each other."
With his music background and innate understanding that something mechanical can also be a thing of beauty, May (along with his new-found appreciation of wine) could easily be classed as a modern day renaissance man.
"Without the human element both musical instruments and vehicles are inert and dead," said May.
For many watchers of the television show, May is far removed from Jeremy Clarkson's enthusiastic ADHD-boy-racer-keen-on-lighting-up-the-tyres approach. He takes a more measured and thoughtful look at all things motoring.
There is generally a great misunderstanding about what exactly the word performance means. Most folk tend to think it's about the numbers, but that couldn't be further from the truth. It's about how effective the vehicle you're driving at any one moment in time.
"It's the nature of performance that counts not the figures," said May.
"If a slow car has vigour in it and handles sweetly, in my view it has performance. It doesn't necessarily mean it's fast. It takes intelligence, not strength to achieve a lot of the time."
For most part the Top Gear show has been studio based, so if required retakes can, and no doubt have, taken place. Being live in front of an adoring audience must bring about a certain heart-in-the-mouth feeling, as it can't be re-shot.
"To be honest, with a studio audience we can do it again if we cock it up," said May.
"Something you can't do with alive audience. It's an interesting stimulus that, there's an onus on you to get it right but also you have to accept that you can't do it perfectly each time.
"I think it's quite good for us doing this live stuff. It sort of reinvigorates our ability, if we indeed have one, to interact with real people, in a real audience and make them gasp or laugh in real time."
Whether it's live or not, for a man who has a deeper understanding of the finer points of transport, there has to be an aspect of all this boy-esq racer stuff that grates.
"Donuts. I can't see the point. You put 10,000 miles on the tyres and don't go anywhere."