In movies the famous BMC Mini always seems to be getting up to no good.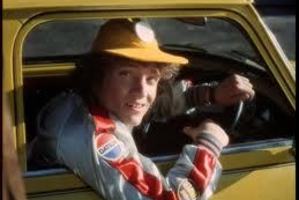 In the series named after him, Mr Bean drives his under parking barriers to avoid paying; in The Italian Job, British payroll robbers race through a grid-locked Turin and, a lot closer to home, in Goodbye Pork Pie two petty crims thrash theirs from Kaitaia to Invercargill ...
But over Easter more than 100 enthusiasts will put their beloved cars to positive use.
The New Zealand Pork Pie Charity Run 2013, which runs from tomorrow to Wednesday April 3, will put 47 Minis on the road to retrace that famous Goodbye Pork Pie route. The objective is to raise money for Leukaemia & Blood Cancer New Zealand and generous Kiwis have already donated $134,000.
Every day six Kiwis are diagnosed with a blood cancer, such as leukaemia or a related blood condition, and more than 10,000 are living with the disease.
We at Driven also want to do our bit to support a marvellous motoring event, which does so much good and have entered a team - Paul and Debra-Rose Charman, in a Mini roadster.
To donate to our team, go to http://www.porkpie.co.nz/view_group_event_profile/470 or:
1) visit porkpie.co.nz/search_participants
2) key Driven Magazine into the "search fundraisers" box
3) highlight Driven Magazine to reach our profile page
4) highlight "click here to sponsor us", on the right side of your screen.