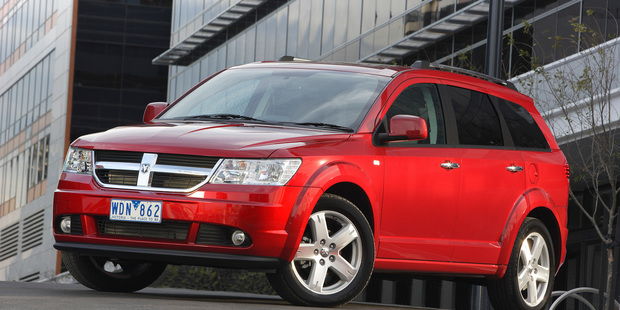 The dilemma: Mitsi Dad-of-two Vaughan has a problem - he's about to be a dad to number three (no, that's not the problem) and now needs a car that can cope with three car seats (that's the problem).
"At a maximum it would be good to get the occasional relative in the car or some of the kids' mates, so I'm thinking a seven-seater is the goer," says Vaughan.
Yep, you're on the right track, Vaughan, though if you are planning on frequently driving your kids and their mates you may need to add a soundproof partition between you and them.
"I like the look of the Volvo XC90 2.5-litre turbo, as I heard the T6 was trouble, but I am open to suggestions."
The budget:
Maximum $30k
The shortlist:
Volvo XC90
The Volvo may suit your needs but your budget creates potential risks.
The vehicle will probably be at least five years old and travelled around 100,000km, which means it is out of the carmaker's new-car warranty programme.
So be prepared for the occasional visit to the mechanic, in between regular servicing, to sort out mechanical/electronic problems.
With hourly workshop rates from most new-car franchises hitting $100 plus these days, it doesn't take long to run up a large and unwanted repair bill, plus the inconvenience.
Mitsubishi Outlander
This has been a great vehicle for Mitsubishi NZ and comes as a seven-seater option.
Your budget should buy a low mileage and late model two-wheel-drive variant. The added benefit is any remaining new vehicle warranty.
Dodge Journey
Like the Volvo, the Journey is a vehicle for those looking to drive something a little different.
It offers innovative storage and seating configuration.
Wide-opening doors are an added benefit for ease of getting in and out of the vehicle.
It won't have the finesse of the Volvo but will exceed expectations on the level of specification and value for money.
Driven recommends:
Do your homework on the benefits of owning a seven-seater vehicle. Yes, they provide additional seating but they can cut down on space for the pushchair and so on, plus many of the extra seats are only suitable for very young children. We recommend the Dodge Journey.