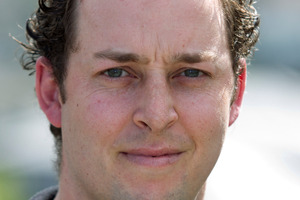 Gareth Berry shopped around four banks to find the best rate for his mortgage, and says there are big savings to be had.
Mr Berry, who recently bought a house in Mt Albert, found the auction process time-consuming and difficult, but also that banks were willing to undercut each other as they competed to lend money.
He said being able to pay a 20 per cent deposit on the loan was a key requirement - without it, "you don't have a leg to stand on".
The deposit encouraged an almost automatic discount from the banks - maybe 0.5 percentage points for floating rates and 0.25 percentage points for fixed, he said.
"From there, the banks are being super-competitive with each other," Mr Berry said.
"They will match what the other ones are doing.
"Don't settle for the advertised rate or the first bank's rate [offer] - there are better deals around the corner."
Mr Berry said he finally settled when a mortgage manager from Westpac told him he would "undercut anyone".
Mr Berry had planned to mix floating and fixed loans, but said he got an offer for a fixed deal that was cheaper than advertised floating rates while still giving him security.