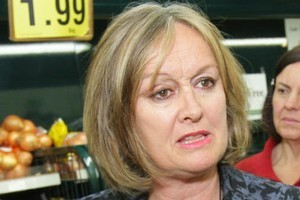 Parliament rose for the last time this week ahead of the election. The MPs who are voluntarily leaving gave their parliamentary valedictories during the past fortnight.
All parliamentary careers end and some of them won't be remembered for anything.
I asked my self-appointed focus group of one (me) what the average Kiwi might recall about the departing MPs.
I've also awarded them marks out of 10 for their overall achievements - good and bad. Don't worry, you needn't wonder if they were any good, because I've done the thinking for you.
Roger Douglas: The messiah who pissed on us for years, trying to convince us it was wealth trickling down. He founded and destroyed his own party. 10
Jim Anderton: Loved Helen, hated Helen, fell back in love with Helen. This story has a happy ending.
He founded and destroyed his own party. 10
Keith Locke: The unrepentant pinko who walked naked down Newmarket after losing a bet over Rodney Hide winning Epsom. 9
Rodney Hide: The twinkle-toed dancer dressed as a canary. The perk-buster turned user after finding a new girlfriend to fly around the world. He got shafted and his job was taken by a pensioner. 8
Sue Kedgley: The ex-girlfriend of former UN boss Kofi Annan. The aunty who makes us eat our fruit and veges. 8
Pete Hodgson: A ghostly knee-capper with manners. 7
Simon Power: The liberal swat who didn't care about the baubles of office. 7
John Boscawen: Wore a protester's lamington on his forehead. The only sane Act MP. 6
John Carter: Outed as
the John Banks radio show "first-time" caller known as "Hone, the unemployed
Maori beneficiary" who was living the good life on
the dole. 5
Wayne Mapp: Captain Mainwaring of our Dad's Army. 5
Georgina te Heuheu: Opposed Don Brash's Maori-bashing - her finest moment - and then was sacked. 4
Sandra Goudie: Took Jeanette Fitzsimons' seat and never seen again. 3
George Hawkins: People were surprised he was still alive and in parliament. 3
Lynne Pillay: Dumped high-flying left-winger Laila Harre from Parliament, then wallowed on the backbenches. 3
Heather Roy: The mystery writer emailing praise of herself to her website. 2
Ashraf Choudhary: Parliament's sole Muslim whom no one knew existed. 2
Mita Ririnui: Promised to vote for Shane Jones as Labour leader after the election even though he won't be there. Not known for anything else.1
Hilary Calvert: Lawyer who pledged loyalty to Rodney, swapped to Don for a better deal, then was sacked by Don. 1
There you have it. The retiring class of the 49th Parliament.