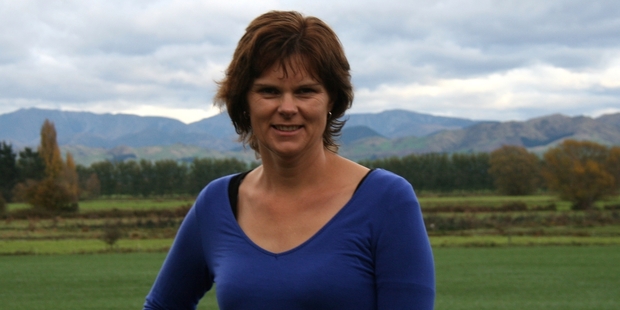 Tracey Topp is the founder of online merino clothing retailer Cosy Toes.
Why did you set up Cosy Toes as an online-only business?
I began my business almost 10 years ago. When my two boys were little I recognised a gap in the market for warm socks made from wool for babies and children so I found a manufacturer in New Zealand who was willing to help me bring merino socks for little people back on the market.
I operate Cosy Toes from home in a small rural township - Rotherham in North Canterbury. When I started my boys were only nine months and 2 years old. I wanted to still be able to look after my family and be at home - plus there just isn't the foot traffic in Rotherham to open a shop. I wanted the business to be viable by the time both boys were at school and the only way I could think to work this was by starting a website.
How did you get started online?
I knew nothing about websites really. I knew a local couple who had a website for their tourism motorbike business, so I asked them about their site and they put me in touch with the person who was running theirs, who said she could help. I didn't shop around and the first website was designed and built for about $500 and featured a limited number of products. However, every time I needed something updated I had to email her to make the changes on the website. Although she was very good after about three years I outgrew this arrangement as I couldn't wait in a queue for updates.
How has your site developed?
The initial developer put me on to someone who ran a web development business from home and my website evolved so I could update products myself, although I couldn't change much else. This lasted around 18 months.
About this time I looked at web development company Zeald and was tempted to go with it for my third website. Instead I went with a website company that promised it could do all Zeald could do - and more - for a lower price. A business owner friend of mine had already gone with this company so I went with it too.
This was the biggest mistake in my business life. The website was a mess, the service was shocking and the stress was terrible. During this time I won the 2010 South Island Enterprising Rural Women's Award, but I was embarrassed by my website and there were many functional issues with it that I couldn't get addressed by my developers. So I went back to Zeald and it built me a site in six weeks. It did a beautiful job and I'm proud of my website now. I'm not saying it is perfect but my customers and I can both use it with ease, it's fast and looks professional.
What are some of your future goals?
Most of my customers are from New Zealand, but as well as looking after them I have goals to grow in the Australian market. I've just had functionality added to the site to deal with multiple currencies, which is helping with this.
What role does social media play in your business?
I use Facebook, which links to Twitter. I try not to post links that go outside Facebook any more, as I find you get more response from staying on there and posting photos, plain-text posts and so on. I also have posts that I know will interest my Facebook likers to go back to my website - without posting links - and join my mailing list. You need to be savvy with how you use it, and I read a lot about what works for others and what is not working.
What advice would you have for other small online retailers?
Don't stay stagnant - keep up with the times. If you know your website is awful your customers and potential customers will see it too. This will be costing you more business than you realise.
Treat your website like a bricks-and-mortar store. If it is hard to use people just won't be bothered.
Make sure you get on with your website providers and they offer a professional service. Before choosing a developer, ring some of its customers for their impressions.