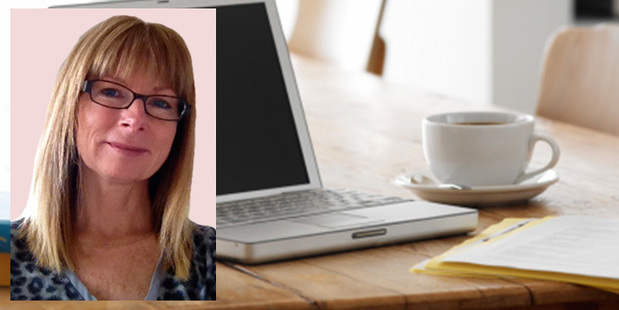 Personal Coach - Lesley Colcord of Coach4Life on why she likes working from her Northcote Point home.
I often coach my clients on the importance of having the right environment to either live in or work in. Our environment is such an important part of our wellbeing that is often, sadly, overlooked, and therefore, not given enough attention. My work is mentally creative and therefore I need to be in an environment that encourages that and my house does. My house is also relaxing and fun and reflects my personality fully, so my clients can truly get to sit alongside me when we work together. It is also a very easy location to get to from the city for clients and there is no problem with parking. They can just leave the car at the door and be greeted by a cuppa and a plate full of treats.
Working at home not for everyone
Not everyone is suited to working alone and alongside their day to day life. Many people enjoy putting on their "work persona" and prefer to physically remove themselves from their personal jobs such as mum, spouse, cleaner or cook. Also many people need to be part of a team to work to their full potential and enjoy the opportunity to bounce and discuss ideas etc. To be able to survive working alone and from home you need, I believe, to have an independent nature and be self-reliant. You also need to be pretty decisive as there is no one to bounce things past at a moments notice.
I do know of some clients that have tried working from home and find that it just doesn't suit them. We are unique creatures in what we need to make us work efficiently and smartly and it's good to recognise what best makes you tick in this sense.
I have had a few coaching rooms over the years and the one I loved the most was inside an art gallery. It was unique, central and full of gorgeous art. Another one was inside a very large and lively gym - so I have experienced a variety of environments and love my home the best.
The challenges: As I have a study but also use my living spaces for coaching I need to be an organised and tidy housekeeper, luckily I am! Other challenges for me would mostly be distractions such as the fridge, the chocolate in the pantry, the lawn mowing, the courier, the cats/dog or any other unexpected visitors when you're trying to work, and for some maybe, Dr Phil at lunchtime - ha! Other possible challenges for others to consider is lack of support (it's just you), keeping organised (including beds made, rooms clean), staying focused on your work, not getting lonely and feeling comfortable with clients inside your home. Another challenge for some is switching off and separating work time from personal time.

The benefits: no rush hour traffic, no downtime travelling, no parking issues, if a client cancels I have lots of things I can turn my attention to. You get to choose the furniture, music and artwork. Financial; there is no rental on rooms. I am able to claim the interest on the mortgage percentage that equates to the size of the room/rooms that I use (check with your accountant), and petrol/traveling costs.
More employers should be promoting working from home
I wish more companies in NZ supported their staff working from home a day or so each week. There are companies out there that are do support this but there are many that seem to think that they get the best out of their staff it they can see them. Really? Trust them! Give it a go more often and see if it works. Maybe trial it. A happy employee is a good employee. And working smart and efficiently is the key. I know of many employees (and saw this a lot in my corporate days) who have to sit at their desk for 40 or so hours a week and yet know that their job can be done in a lot fewer hours. Think about it.
Next week: Building your brand from scratch will be one of your first challenges as a start up. How did brands like Icebreaker and Moa build their brand from day one?