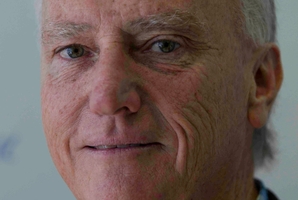 Sir Peter Maire's Fusion Electronics has secured a lucrative deal to supply its audio systems to Australia's Jayco, one of the Southern Hemisphere's largest motorhome and caravan manufacturers.
The deal is expected to bring the Auckland-based company more than $2 million of annual revenue.
Maire said the agreement was a big win and would give Fusion a lot of exposure in the Australian market.
Fusion hoped to have its entertainment systems installed in more than half of the 11,000 caravans and motorhomes Jayco builds each year. "It's a great contract for us to get."
Maire said at the moment Fusion was supplying its marine entertainment technology for use in recreational vehicles, but a system designed specifically for the campervan market, which would be more affordable, was to be released next year.
"In the meantime, we'll keep selling our marine products, which the [recreational vehicle] market seems happy to pay for."
Fusion's entertainment technology offers multi-zone capability - the equivalent of multi-room in a house - and apps have been developed that allow users to control the system from a smartphone or iPad using a wifi link.
Maire said Jayco in Australia was associated with the recreational vehicle maker of the same name in the United States and there was scope for expanding Fusion's recreational vehicle business there.
Growth in the global RV industry - which would build around 500,000 caravans and motorhomes this year - was being driven by the baby boomer generation, he said.
"It's an enormous market with a great attraction to the functionality of our products."
There were around 10 million registered recreational vehicles in the US and more than 300,000 new RVs built annually in that country.
He said Fusion also wanted to integrate navigation technology into its entertainment systems.
"We'll likely work with an existing navigation company. There's no reason why we wouldn't work with our old Navman team here in New Zealand."
Maire sold the navigation device maker to US firm Brunswick Marine in 2004 and it is now owned by Taiwan's Mitac.
Fusion Electronics, which also produces car audio systems, was seeing strong sales growth and was now earning more than $30 million in annual revenue, Maire said.
Marine sales alone had grown from less than $4 million in 2008 to more than $25 million this year.