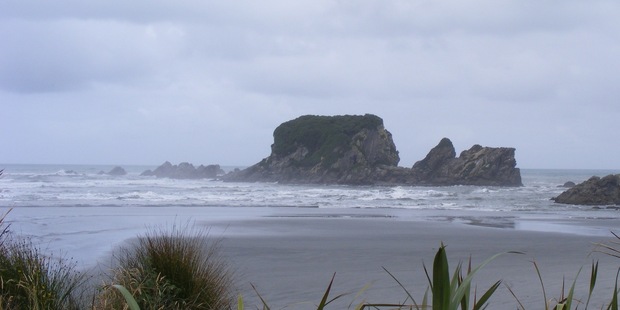 A survey of a small inshore island at Cape Foulwind, near Westport, has led to the surprise discovery of what appears to be the largest West Coast seabird colony between Cook Strait and Fiordland.
Members of the West Coast Blue Penguin Trust were surveying Wall Island to look for sooty shearwaters (muttonbirds) and were astonished to find not only 300 of that species, but an estimated 4500 fairy prions.
Even more surprising it appears the island, which is only 120m offshore from Cape Foulwind, is free of predators.
Penguin trust chairwoman and seabird expert Kerry-Jayne Wilson said it was exciting to find so many fairy prions as they no longer nested on the mainland.
"The entire island is riddled with burrows and is extremely fragile, we had to walk very carefully so as not to fall through any. At night during the breeding season it must be quite something to be there as they are very vocal birds."
Department of Conservation marine scientist Don Neale said that while DOC had surveyed most of the islands on the West Coast, it was not sure of the number of birds on Wall Island.
"This is a significant find. Even though the birds are reasonably common the habitat they create is gone from the mainland, and seabird colonies on inshore islands are the last remnants of how New Zealand used to be."
The penguin trust is establishing trap lines to protect the island. It is also immersed in a project to boost numbers of sooty shearwaters and blue penguins at Cape Foulwind, so in time the public will be able to view the birds returning to their nests at dusk.
Black backed gulls, white fronted terns, red-billed gulls and probably blue penguins also nest on the island.