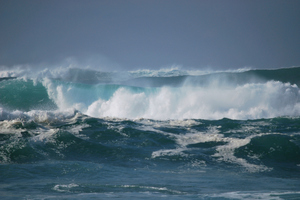 Seven Tongan fishermen have been rescued after their ship sank and they found themselves stranded on a small tropical island.
The Rescue Coordination Centre New Zealand (RCCNZ) organised the mission after an emergency position indicating radio beacon (EPIRB) was detected on Kau Island on Friday afternoon.
Two local aircraft that were in the area flew over to investigate but did not see any vessel in the area.
Alerts continued to be received from the EPIRB, so Tongan police contacted nearby islands to ask if they could get any local craft to investigate.
The weather in the area was forecast to deteriorate with increasing wind and swell building, RCCNZ said.
On Saturday night, when the series of beacon alerts had ceased, a local vessel found seven fishermen on the shore of Kau Island.
They were in basically good health and were taken home the following day.
"The rescue shows how effective an EPIRB is in raising the alarm. We commend the efforts of those on board the rescue vessel, the local aircraft, radio station and all those involved in the rescue effort. This is a great example of the Tongan community working together to achieve a successful outcome," RCCNZ mission controller Kevin Banaghan said.
- APNZ