Aucklanders under-represented as council approves forum shake-up, campaigners say.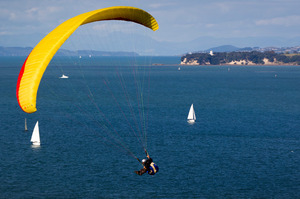 Democracy Action has attacked a decision by Auckland Council on membership of a steering group for the $1.8 million marine spatial plan for the Hauraki Gulf.
The proposed plan is supposed to resolve conflict between environmental protection and economic use of the gulf.
In October, the council's Auckland Plan Committee voted 11-6 against a bid to weaken the influence of the Hauraki Gulf Forum.
This had a steering group of eight Maori representatives and eight representatives drawn from councils, government agencies and the forum.
However, when that model was again put to the vote yesterday, the result was 10-10 and was carried on the casting vote of the committee chairman - deputy mayor Penny Hulse.
It followed a 9-11 loss for an earlier amendment proposed by Councillor Mike Lee, which sought to endorse the October result and adopt the similar process to that used in the Auckland Plan but also work in with Waikato Regional Council and recognised iwi.
Mrs Hulse denied that the mix was an attempt to get a Treaty-based co-governance of the gulf.
She said the Auckland and Waikato councils would get the final say on technical recommendations coming from the steering group.
Democracy Action group spokesman Lee Short said democracy had been "trashed" by the result and left Auckland's 1.5 million residents under-represented.
Mr Short noted the eight-eight split was passed on the votes of two members of the council's Statutory Maori Board.
"We are disappointed that unelected and unaccountable members have the same say as elected officials of a public body," he said. "The gulf forum is already in place with 12 elected, three appointed Government officials and six appointed iwi members and now another group is being put on top of it."
Auckland and Waikato ratepayers are going halves in the costs of the spatial plan in the hope of balancing competing demands of marine conservation and marine farms and recreation.