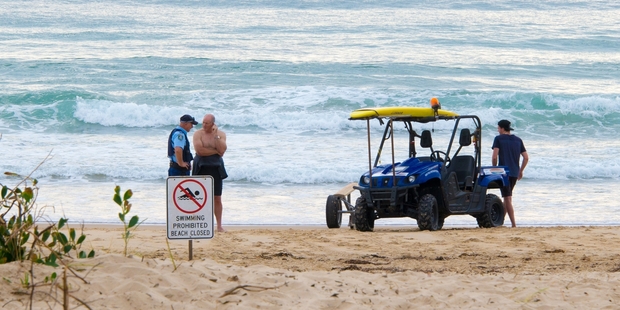 Sharks have forced themselves back into the minds of Australians.
A woman was killed in a shark attack in southern New South Wales yesterday while the death of a West Australian diver, thought to have been killed by a shark, has refocused attention on the state's controversial control programme.
The 38-year-old diver's body has been recovered with what appears to be shark bites, after he disappeared on Saturday during a dive in Dawseville Cut, a man-made channel near Mandurah, 80km south of Perth.
The cause of death has not yet been confirmed, but police said a preliminary investigation indicated the man "may have received shark bites". If the diver was taken by a shark he would be the first victim since the State Government began catching sharks using baited drum lines around Perth and parts of the southwestern coast in January.
Yesterday morning a woman in her 60s was killed by a shark while swimming with a regular group at Tathra, on the south coast of New South Wales.
The woman had veered from the group in deep water about 100m from shore. Her friends saw the attack and were treated for shock.
"It appears that a shark has taken her," police inspector Jason Edmund told reporters. "What type or what size I couldn't tell you at this stage."
In Perth the diver's death has reinforced the Government's arguments for its drum line programme, due to run until the end of the month despite condemnation from local and international conservation groups.
The programme was launched under a special federal exemption from environmental and biodiversity protection laws after sharks killed five people within 10 months.
The exemption allows the programme to target great whites - thought to be the main killer - which are protected by both federal law and the Convention on International Trade in Endangered Species.
Great whites are listed as a vulnerable species on the International Union for the Conservation of Nature's Red List of Threatened Species.
But despite their presumed role in the run of deaths that placed WA with Reunion Island, near Madagascar in the Indian Ocean, on the top of the University of Florida's Shark Attack File's global attack list, none has so far been caught.
The drum lines set amid anger, protests and sabotage have so far caught 100 sharks, all but three of them tigers. Twenty-five were shot after being found alive, and 15 were killed by the lines.
Three-quarters were caught off Perth beaches by drum lines - strung with baited hooks - in a programme that was panned in a scientific report commissioned by the state's Fisheries Department.
Monash University Professor Daryl McPhee, a former head of federal fisheries research, recommended against the programme because of by-catch problems, the threat to such species as dolphins, and other environmental implications.
A bid by Sea Shepherd to win a court injunction against the programme failed.
Taronga Zoo's Shark Attack File says there have been 85 shark attacks in WA in the past century, 18 of them fatal.
A UMR Research poll in January found 82 per cent of Australians disagreed with shark culling.