Maori remember a surprise attack on troops in Waikato, the battle at Waiari, which left many dead on both sides.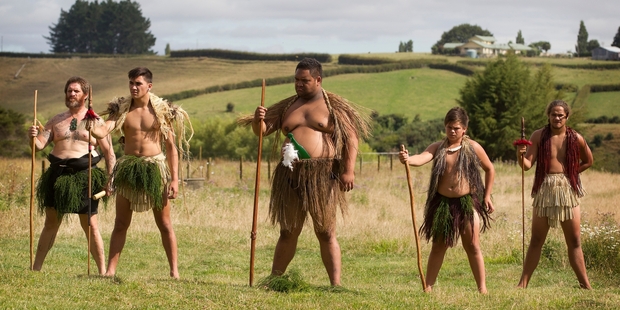 It was February 11, 1864 and the invading British forces advanced deeper into the Waikato heartland, closing in on the Maori King Movement's agricultural base.
But as some troops tried to cool off in a stream in the hot sun, some Maori couldn't resist the opportunity to have a go at them.
Rana Huata of Ngati Apakura and Ngati Hikairo, whose great-great-great-grandfather Te Nunu fought in the ensuing battle at Waiari, about 5km east of Pirongia, said that the fight was meant to be a random skirmish.
But with the element of surprise and concealed in ferns on the opposite bank from the stream they sought to press their advantage and a full-on gunfight quickly developed.
"One of my uncles basically got trigger-happy and had a go at them," said Mr Huata.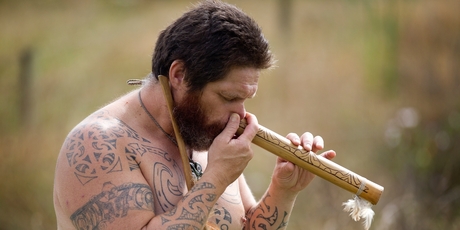 "From most accounts there wasn't even meant to be a battle here, the real action was meant to be at Paterangi which was impregnable and a place where we had lost no blood."
The fighting got heavier with the invading troops losing six men.
But their numbers were quickly reinforced by 200 more men, Maori casualties grew and in the end between 20 and 40 were killed.
Te Nunu fled the scene to Paterangi to continue the fight against the British, but later died of his wounds.
Others from Ngati Hikairo, who lost large numbers, went west to Kawhia.
Nine days after Waiari, Lieutenant-General Duncan Cameron outflanked the heavily armed and protected Paterangi when 1230 of his troops marched within 1.5km of Paterangi pa along a rough bush track.
They reached Te Awamutu at dawn the next day and pushed on to Rangiaowhia. The Paterangi line's defenders were forced to abandon their positions and fall back.
Speaking at the commemorations held near the site for the 150th anniversary of the battle was Nga Pae o Maumahara chairman Tom Roa, who said the fighting should probably never have occurred.
He believed Ngati Hikairo were concerned they were going to be defeated by the Crown, "so they took advantage of the soldiers bathing and unfortunately things developed into something more."
Colonel Bede Fahey told the gathering the site was also noted as the place where military surveyor Charles Heaphy's actions aiding a wounded soldier under intense fire would later earn him the Victoria Cross - the first to be awarded to a member of an irregular unit.
Nga Pae o Maumahara is holding several events throughout Waikato and Tauranga to commemorate 150 years since the New Zealand Wars and to reflect on events that have shaped the nation's history.
Waiari
Between 20 and 40 Maori are killed after a surprise attack on British and colonial forces who were bathing in a stream backfired on February 11, 1864.
The British and colonial troops lost six men.
Military surveyor captain Charles Heaphy would later be awarded the Victoria Cross for his actions at Waiari where he helped a soldier under intense fire.
Upcoming events:
February 21, Rangiaowhia/Hairini
April 1, Orakau
April 29, Gate Pa/Pukehinahina.