Leasehold units 'extremely cheap' as ground rents for Maori land threaten to rise steeply.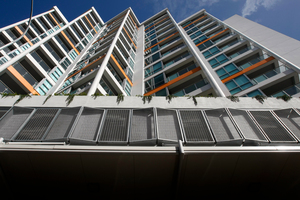 A three-bedroom Auckland penthouse apartment with two carparks and access to a pool, gym and tennis court has fetched around half its capital value.
Leasehold land issues are being blamed for the bargain price on the 130sq m northwest-facing apartment on the 16th floor of Scene 3 at 30 Beach Rd.
The unit has an Auckland Council CV of $625,000 and was passed in at auction for $300,000. It has now sold for $330,000.
Owners of all units in Scene 1, 2 and 3 are awaiting new ground lease rents because their blocks stand on Ngati Whatua o Orakei Maori Trust Board land and owners might have to pay up to $29,000 per unit annually in ground rent.
Maori won a landmark arbitration a few weeks ago setting higher valuations, which means leaseholders - people who own the buildings - must pay Ngati Whatua much higher rents for the buildings that occupy Maori land.
A 15-year rent holiday finished last year and payments are now due to the iwi, which has vowed to fight for its right to receive the money it is due.
Martin Dunn of City Sales said apartments on leasehold land were going for 40 per cent less than those on freehold sites and now represented excellent buying value, despite the Scene 3 case.
Owners of units in Queen St's big Q Central block on the Mayoral Drive intersection were paying about $5000 a year in ground rent fees, which Mr Dunn described as modest.
Those places were extremely cheap, some two-bedroom units selling for just $100,000 now, he said.
Other apartment owners facing escalating leasehold bills have also sold low. Residents of Beaumont Quarter on the Ponsonby side of Victoria Park struck this fate before a deal was done to freehold their land last decade so many of them could escape the leasehold noose.
Julie Prince of Bayleys said leasehold issues were behind the Scene 3 apartment price.
"You're aware of the ground leases - so they're waiting for arbitration and they will be going up considerably. It's all across the board, not just that block.
"Scene apartments are fantastic but it's all about the ground lease and they're not set, which is an unknown," she said.
The apartment with extensive harbour views was sold in a mortgagee sale and the vendors had originally paid less than the $625,000 CV.
The new owner also gets two carparks.
Bayleys described the apartment as "stunning", saying it had three double bedrooms and "breathtaking elevated harbour views".
"Situated on the west end of the building, you will have the sun pouring into your apartment all day," the agency said.
One unit's fees
Unit 1601, Scene 3, 30 Beach Rd:
* Body corp levy $4659 a year
* Rates: $2202.39
* Ground rent now: $2000 a year
* Ground rent (best-case) $6000 a year
* Ground rent (worst-case) $23,000 a year.
Total outgoing fees: Between $12,861 and $29,861 a year