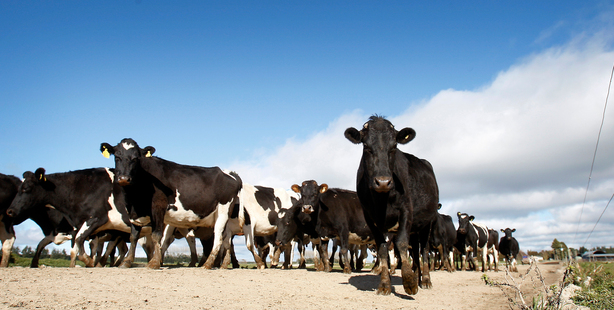 A group of Maori business leaders will travel to China next month to talk to Shanghai Pengxin about potential investment opportunities. The group will be led by the Maori Trustee, Jamie Tuuta.
The trip follows a hush-hush visit to New Zealand by Shanghai Pengxin chairman Jiang Zhaobai in July to meet iwi leaders and Maori economic authorities, trusts and corporations with an agricultural focus.
Mr Tuuta said the visit had been kept quiet because of the media treatment of Shanghai Pengxin's purchase of the Crafar farms - $200 million-plus for 16 dairy farms in receivership.
At a hui in Wellington Mr Jiang outlined the company's strategy for the next 10 years and what that meant for New Zealand.
A smaller group will be going back to Shanghai in October for further talks.
"Too often we have been just an asset holder, very passive, nothing beyond the farm gate," Mr Tuuta told the Herald. "If we are to create wealth for our people we have got to be participating throughout the value chain."
Most Maori and iwi were not going to be selling land and "and the capital game play is not part of our psychology".
"We've got to generate cash from the business enterprise on land rather than get capital gain and sell it at future date."
Mr Tuuta spoke about the visit at a conference at Parliament yesterday to mark 40 years of diplomatic relations between China and New Zealand, where the issue of public opposition to investment by China was a recurring theme among speakers.
Sir Don McKinnon, the chairman of the New Zealand China Council, said one of the challenges of the newly formed council was how to convince the New Zealand public it was on the right course.
He said he had been at a social function in Hastings about three months ago and after talking about Chinese investment "I got a barrage of pure xenophobia."
"For me the New Zealand China Council has a real need to be able to respond to this sort of thing."
If there was another "Crafar farm debacle" the council would take an active role in responding.
He sought advice on what else the council could do "to help educate the people in Hastings, in Wairoa, in Greymouth, in Hokitika, in Gore, in Ashburton".
"We have got to take the whole country with us or we will continue to have a lot of aggravation."
Prime Minister John Key opened the conference and emphasised the role of China in the New Zealand economy.
"Our relationship with China is critical to achieving the Government's aim of building a competitive and more productive economy."
He said the investment relationship was much smaller than the trade relationship, which totalled $13.3 billion on a two-way basis in 2011. China was New Zealand's 11th-largest investor with $1.8 billion of investment in 2011, including in forestry, manufacturing and agriculture.
"China is also investing in New Zealand government bonds, contributing to the record low borrowing rates New Zealand currently enjoys."
MAORI TRUSTEE
* Statutory position but independent of Government.
* Manages 2000 trusts, companies and entities, 100,000ha of Maori-owned land and $80 million in client funds.
* Role now held by Jamie Tuuta.