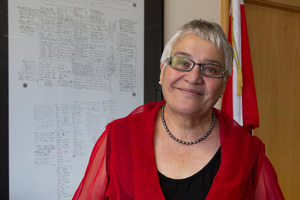 Maori Party co-leader Tariana Turia has downplayed suggestions her party is in chaos over its leadership, saying planning a changeover at the top was a healthy necessity for any party.
Maori Party MP Te Ururoa Flavell mounted a leadership challenge against Pita Sharples at a party meeting at Ratana this week, which the party yesterday effectively put on ice for up to two months before it meets again to resolve the issue.
Mrs Turia - who is stepping down next year and is likely to hand over her leadership role before then - defended the decision to defer the discussion, saying it was not something that should be rushed.
"They are significant and serious issues and we want to give it the gravitas that is required. I feel good about it - we need to be brave enough and courageous enough to work it through."
Her own replacement as co-leader is also under discussion but Mrs Turia said it was not her place to say who should take the role. "I'm not prepared to endorse anybody."