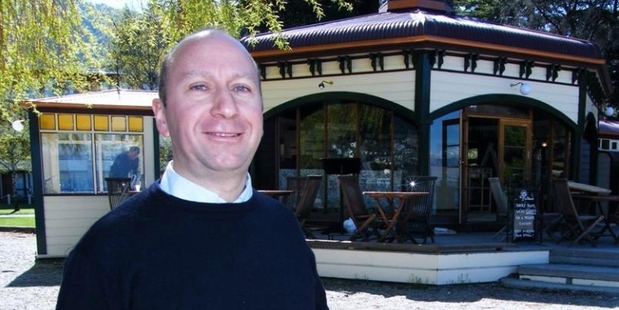 A popular former Auckland and Queenstown restaurateur was on board the ill-fated Malaysian Airlines flight MH17.
Kiwi friends of "gregarious and fun" Benoit Chardome were yesterday mourning the Belgian who lived in New Zealand for more than 10 years before moving to Bali six years ago.
Chardome was the maitre d' at popular Parnell restaurant Iguacu for two years in the 1990s before "falling in love" with Queenstown. He moved there and bought two restaurants - Bath House and Pasta Pasta.
Read more:
• Fresh Kiwi links to fatal airline disaster
• Mum of victim has no anger
• Kiwi passenger's last email to family
The 51-year-old was best man at Aucklander Scott Holt's wedding in 2005.
Holt said Chardome was always "the life of the party".
"He was an amazing guy, gregarious, fun and so full of life," Holt told the Herald on Sunday.
Meanwhile, tributes were paid to two Newcastle United fans on their way to New Zealand to watch their team play pre-season games.
Newcastle United released a statement saying John Alder and Liam Sweeney were familiar faces at every away game the club played.
"John was a lifelong supporter and a familiar sight in the stands for almost half a century, having barely missed a single game in that time. Liam will be known to many fans during his time volunteering as a steward on supporters' buses to away games."
Manager Alan Pardew said in the statement that he and all the players were "deeply shocked and saddened by this terrible news".
"Our hearts go out to their families and friends."
Newcastle United said the players and managers would wear black arm bands for their games against Sydney FC and the Wellington Phoenix in Dunedin and Wellington next week.