Promise of a super-council more akin to a state government has failed to excite the public's attention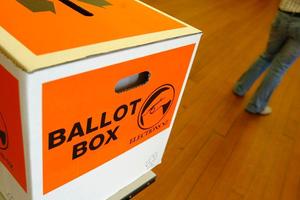 For the first time in my life, I'm finding it hard to argue against those who can't be bothered voting in the upcoming election. With Mayor Len Brown a shoo-in, and the majority of council and board candidates lurking behind a babel of 62, mainly meaningless, labels, it's all too hard. With 119 candidates, for example, claiming to be "independent", including seven of the 17 mayoral hopefuls, what's a voter to do?
That said, I've always said that if you don't vote, you have no right to debate what goes on over the next three years, so I will eventually rip open the envelope and do my democratic duty. But I suspect I'll be in the minority. Following a lack-lustre campaign, I suspect my earlier prediction that the 51 per cent turnout recorded at the inaugural Super City election in 2010 was an aberrant surge in public involvement, and that this time, turnout will sink back to around the 37 per cent Auckland-wide average of 2007.
The promise of a Super City, headed by a super-council more akin to a state government, has not been fulfilled.
By government-design it's become little more than a cypher for the mayoral agenda. It's failed to excite public attention, or assert itself, either collectively, or as individuals. Is it any wonder that voter apathy is their reward.
As for the big issue of recent months, the Unitary Plan's blueprint for intensifying housing development across the city has been carefully quarantined from the campaign - the final version wasn't unveiled until yesterday, well after voting papers had been dispatched. It's so dense, only the most committed will be able to comprehend the personal consequences.
Then there's the old perennial - rate increases.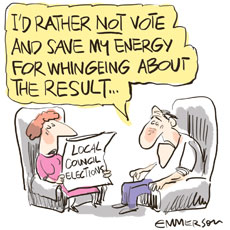 Those of us in the areas of the old Auckland City whose rates have gone up 10 per cent in both of the past two years can only fume impotently when we hear the mayor endlessly claim he's held average rate increases to the rate of inflation under his watch. He can only say that because he and the councillors offset the eye-watering annual rates rises across old Auckland, by lowering them in his big support bases of South Auckland and the West.
Still, in 2010, Mr Brown's main rival, John Banks, warned that Manukau City, of which Mr Brown was mayor, was a "social disaster" which we didn't want "replicated across the rest of Auckland".
It hasn't happened. Under Mr Brown the new Super City hasn't fallen apart, and his pledge to put improved transport infrastructure at the top of the agenda, has been honoured.
Though how many Aucklanders actually care, we'll discover on Saturday week.