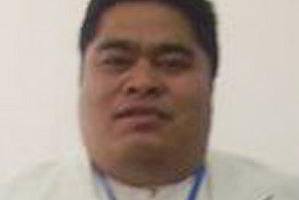 The leader of a church at the centre of complaints over abusive donation collectors has apologised for the "rough tactics" its members used.
The Voice of Christ Full Gospel Church was asked to stop soliciting donations last weekend after the Auckland Council received several complaints about the aggressive tactics used.
Collectors apparently weaved through traffic and banged on car windows to ask for money, and some who did not give claimed to have been verbally abused.
Pastor Peter Lilomaiava, the church's New Zealand secretary general, said he was unaware of the nature of the complaints, but he would be having a word with the collectors before they went out this weekend.
Mr Lilomaiava said the collections helped pay for monthly youth rallies and programmes, such as beach barbecues and outings, to get "young people off the streets and into a more meaningful lifestyle".
Auckland Council says the church is a registered charity and had been issued a street trading licence.
But it would be in breach of the permit if collectors operated too close to intersections or harassed people.
"Some of the collectors would have been former street kids, and could have appeared to be a bit rude in their over-enthusiasm to collect donations for the church," Mr Lilomaiava said.
"I can apologise if they had caused any offence, or if people found their tactics a bit rough."
He said between $300 and $500 was collected each weekend, and the money was "vital" for the 100-member Samoan church in West Auckland.
"We don't get any money from the Government and most of our members are not rich, so this is vital to keep our church going," said Mr Lilomaiava.
The pastor said he would be emphasising to collectors "the importance of respect".
"If people give us money, then we should be appreciative. If they don't, that is their choice and we have to respect that."
Council spokeswoman Angela Jones said anyone seeing groups collecting money who did not look like they were from a registered charity should get in touch with the council.