It's a double win for modern Indian restaurant Cassia, named Auckland's best restaurant by Metro magazine for the second year running.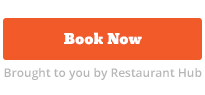 Sid and Chand Sahrawat took out the supreme winner category at the
Metro
Peugeot Restaurant of the Year Awards on Monday night at a ceremonial dinner held at Motat in Western Springs.
They also held on to the top spot in the best smart dining category for another year, after winning it in 2016.
Chand Sahrawat used her restaurant's win to speak up about the Government's proposed immigration changes, saying it was denying skilled people the chance to live in New Zealand.
Junior chefs deserved the chance to make their way up in the profession and restrictions on immigration would stop that, she said.
"It's not about the money.
"It's that you're taking away the right from anyone who is not a sous chef [to live here], which takes years and years to get to."
Both Sahrawats said they were overwhelmed and honoured to receive the award for the second year in a row. However, Chand Sahrawat said she could not help addressing the political climate in her speech.
The awards are about celebrating excellence across Auckland's increasingly diverse dining scene.
Metro editor Susannah Walker said in the quest to find Auckland's best dining experience, Cassia stood out from the pack once again.
"Having looked at every aspect of the restaurants on our top 50 list, including food, service, fit-out and ambiance, the judges agreed that Cassia's all-round excellence remains unsurpassed."
Cassia was a way for the Sahrawats to explore their culinary heritage, and show Auckland's diners there was more to the subcontinent's cuisine than curry.
They believed Auckland needed a modern Indian restaurant and were constantly striving to make it the best.
Diners at Cassia could choose from an array of mouth-watering options, from tandoori fish with pickled cucumber and almonds, to a lychee, cardamom, raspberry and coconut dessert.
Straight after last year's win, Sahrawat told the Herald he would be sitting his chefs down to discuss how to keep Cassia's award-winning standard consistent.
The conversation obviously went well.
The Sahrawats also own Sidart, a fine dining restaurant in Three Lamps they've run since 2009.
While Sid Sahrawat made his name as one of the city's most exciting and innovative chefs at Sidart, Cassia's double win sees it begin to eclipse its older sibling on Auckland's dining scene.
Sustainable game and meat restaurant Cazador was runner up for the supreme award.
Family owned and operated for 30 years, Cazador also won best neighbourhood bistro and Dariush Lolaiy, son of founding owners and chefs Barbara and Tony Lolaiy, was named best chef.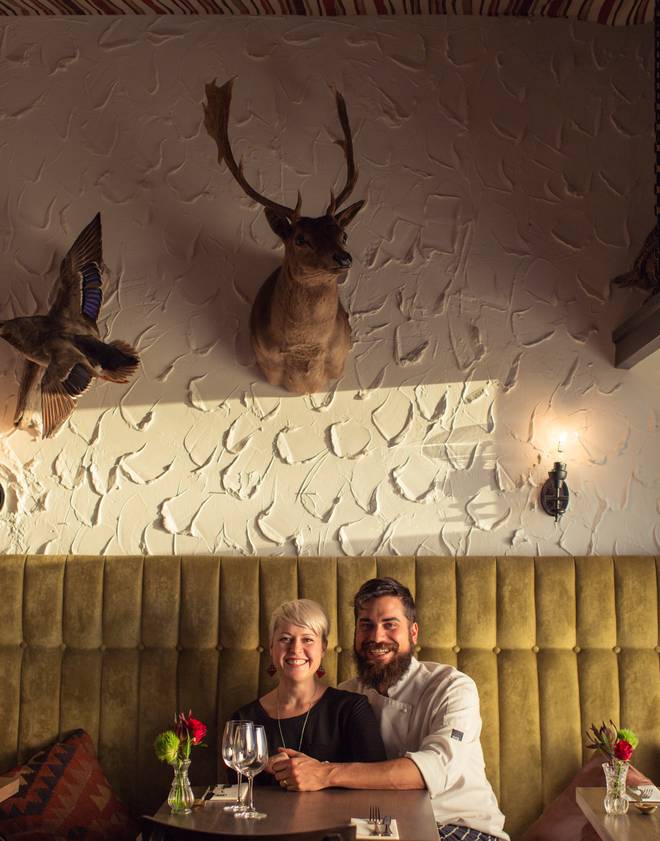 "Cazador's recent renaissance has seen it forge ahead of some of the most highly -anticipated restaurant openings in Auckland this year," Walker said.
"It offers a dining experience that's steeped in heritage yet utterly relevant."
The judges started with a long list of more than 100 restaurants in December last year, eating their way through hundreds of dishes to announce the top 50 shortlist in early April.
Judges visited restaurants anonymously and paid for their meals.
Restaurateur of the year was jointly awarded to sisters Damaris and Renee Coulter from Coco's Cantina.
The pair recently launched a website connecting diners with independent restaurants nationwide, and are renowned not only for their food and hospitality but also their community spirit.
Best fine dining restaurant was won by The Grove, closely followed by The French Café as runner up.
In a new category for 2017, Orphans Kitchen won the food for good award, which recognises the Top 50 restaurant which goes above and beyond in contributing to the natural and cultural environment it operates in.
"Urban gardening, bee-keeping and chefs volunteering weekly at a local community garden are just the start of Orphans' commitment to sustainability," Walker said.
New restaurant Pasture won best new restaurant and Amano was runner up.
Pasture, Amano and Orphans' Kitchen are part of a new generation of restaurants of evolving Aucklanders' understanding of what makes for a quality dining experience, said Walker, which included "where the things on your plate come from, sustainability, authenticity".
Metro's write up about the winners can be read here.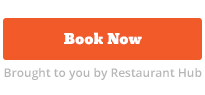 RESTAURANT OF THE YEAR 2017 WINNERS
Supreme Award: Metro Peugeot Restaurant of the Year 2017
Runner up:
Best Fine-Dining Restaurant
Runner up:
The French Cafe

Best Smart-Dining Restaurant
Cassia
Runners up: Cocoro, Euro
Best Inner-City Bistro
Depot
Runner up:Amano
Best City-Fringe Bistro
Ponsonby Road Bistro
Runner up: Woodpecker Hill
Best Neighbourhood Bistro
Cazador
Runner up: The Engine Room
Restaurateur of the Year
Damaris & Renee Coulter (Joint)
(Coco's Cantina)
Best Chef
Dariush Lolaiy (Cazador)
Restaurant Personality of the Year
Petaia Unoi (Coco's Cantina)
Food for Good
Orphans Kitchen
Best Service
The French Cafe
Best Wine List
Pasta & Cuore
Runner up: O'Connell Street Bistro
Best overall drinks list
Cocoro
Runner up: Beirut
Best New Restaurant
Pasture
Runner up: Amano
Best New Fit-out
Amano
Runner up: Pasture
Peugeot People's Choice Award for Auckland's Favourite Dish
Fry-pan brownie, raspberries, raspberry marshmallows, butterscotch raspberry ripple ice cream (Cibo)