Key Points:
Of all the awards shows, the Grammys bring the most outlandish of outfits to the red carpet. Here are 2017's best, worst and downright weird.
Of all the awards shows, the Grammys bring the most outlandish of outfits to the red carpet.
In previous years, we've seen such oddities as Lady Gaga whipped in to a galactic frenzy of stiff glitter spirals, Katy Perry in angel wings and Nikki Minaj in a red riding hood with a man dressed in papal garb on her arm.
Today, the carpet is awash with glamorous green gowns and pretty princess skirts, while others are clearly hoping to be noticed for all the wrong reasons by wearing coloured plastic balls, gold masks and political slogans.
Here are our best, worst and weirdest looks from the 2017 Grammy Awards.
READ MORE: • Kate Middleton stuns at the Bafta Awards in Alexander McQueen

THE BEST
Adele
Everything about this dress works for Adele. From the colour to the cut to the mix of fabrics and textures, the "Hello" songstress looks regal in this green two-tone number.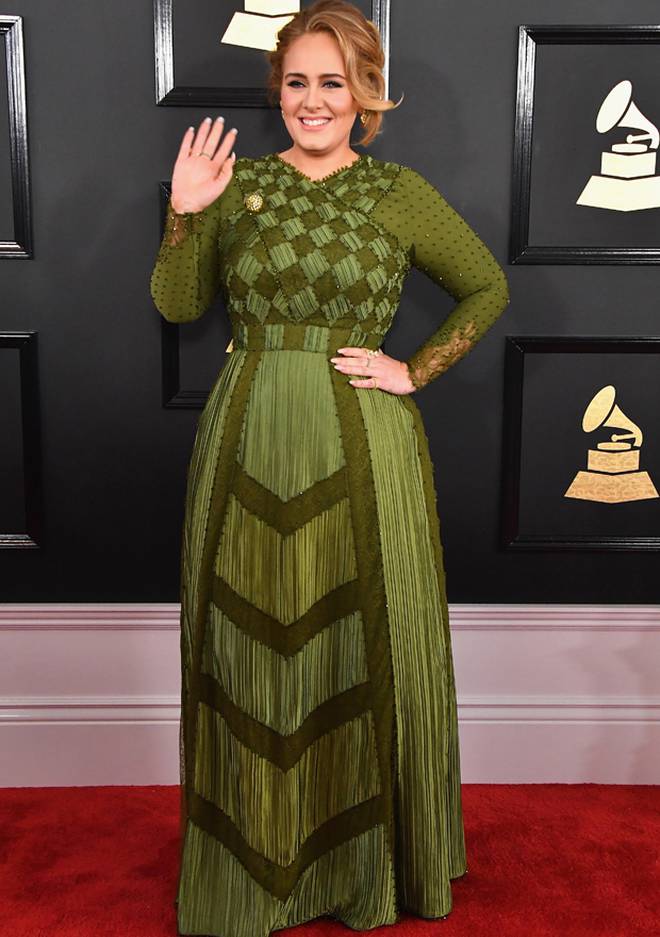 Laverne Cox
Laverne Cox rarely gets it wrong when it comes to red carpet dressing. The combination of a sleek fabric and diamante chain detailing is perfect music awards attire.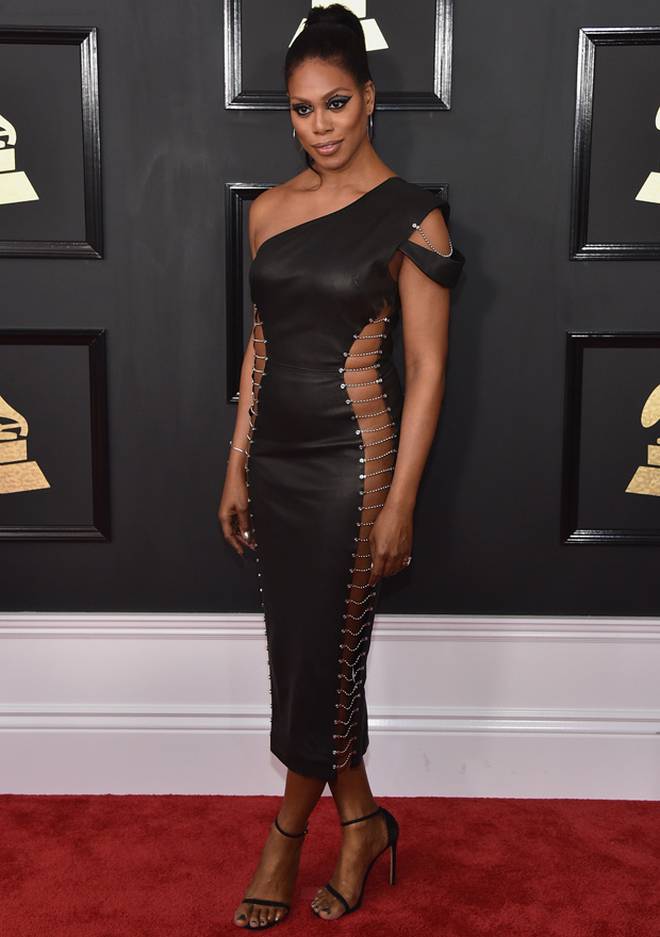 Chrissy Teigen
Going for something a little less revealing than her last red carpet choice, Teigen's lace, tassel, lace-up dress, which also features a rogue feather, shows off the mother-of-one's gorgeous figure.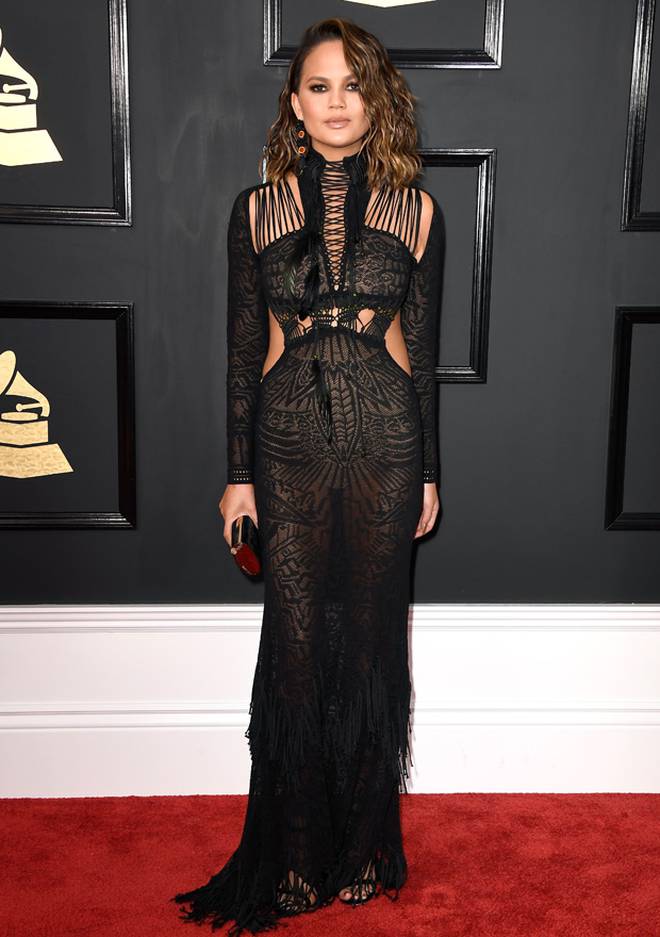 Demi Lovato
Lovato has had more misses than hits on red carpets but today she's flawless in an - albeit rather revealing - crocheted dress by Julien MacDonald.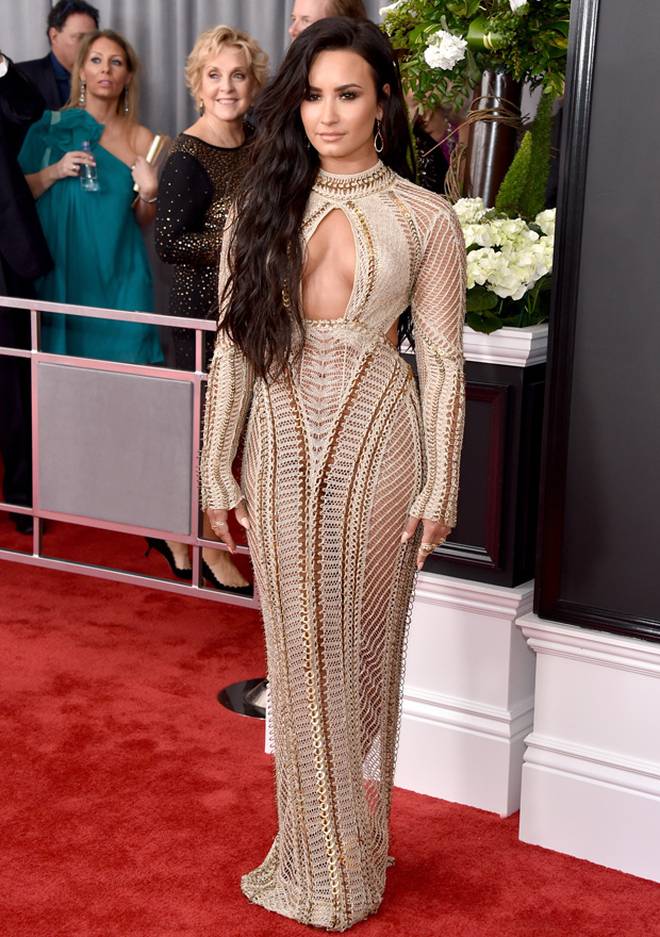 Nick Jonas
Given that Last Year Was Complicated, this year, Nick is keeping it simple in black, black and more black.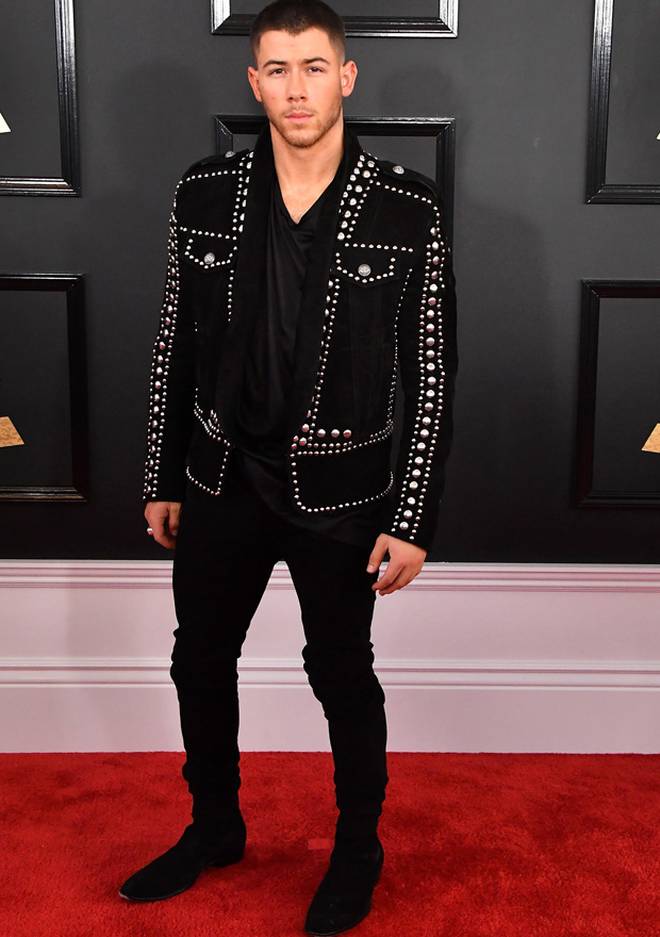 Rihanna
Sporting a strategically placed, bright orange crop top with an incredibly detailed, accordian pleat-and-puff princess skirt, Rihanna's look is the epitome of music royalty.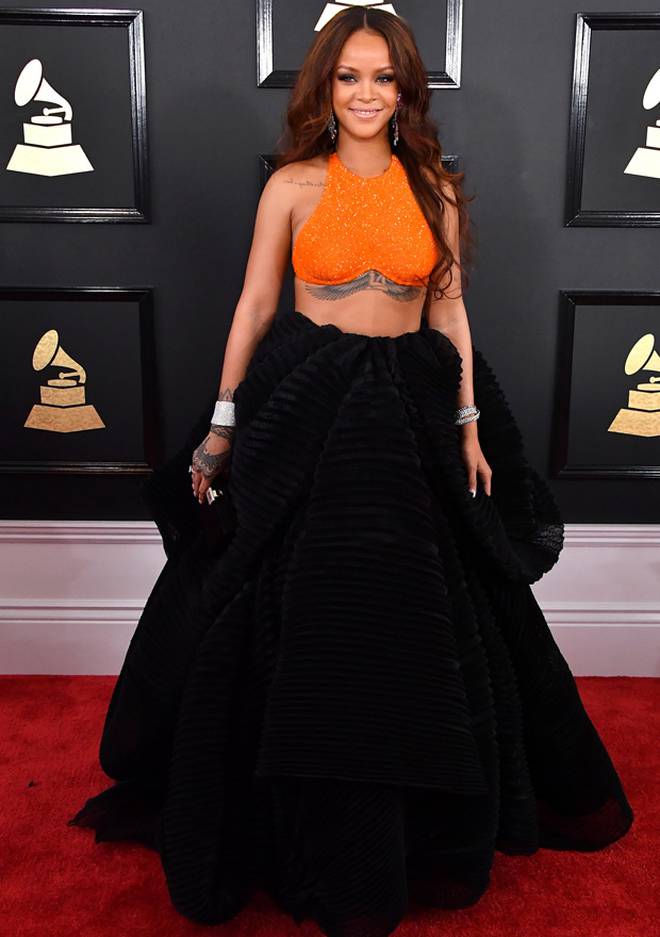 THE WORST
Lady Gaga
Gaga does have a reputation to uphold when it comes to shocking red carpet outfits at music awards. And it looks like this year is no exception.
Halsey
The colour is fantastic on her, but the likeness to an over-sized pajama top and Beyonce's silk cargos circa 2002 cannot be ignored.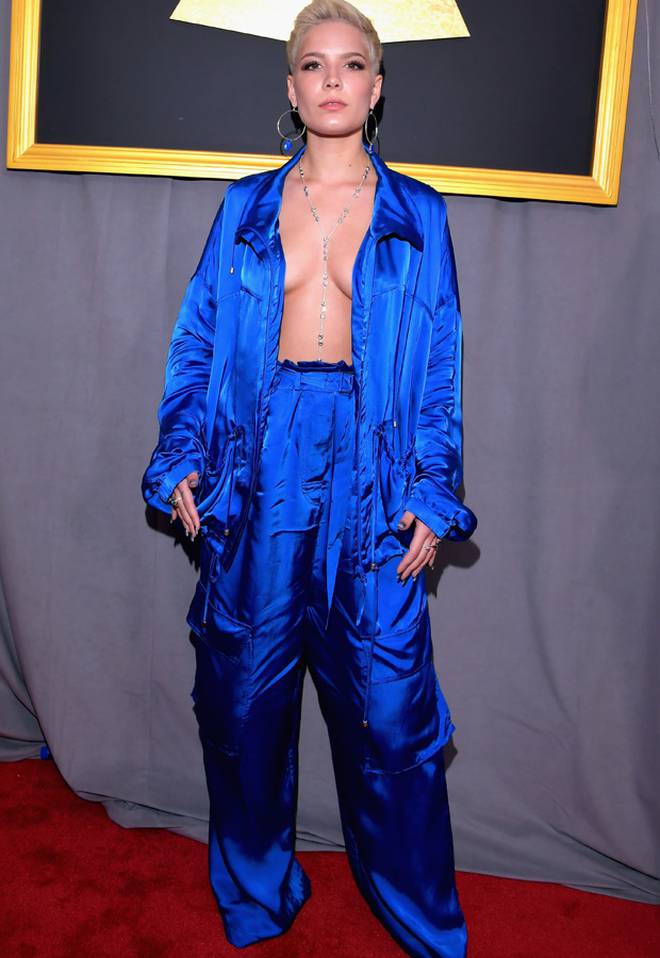 Heidi Klum
Dressing in a short ream of tin foil is never a good idea - even if you are Heidi Klum.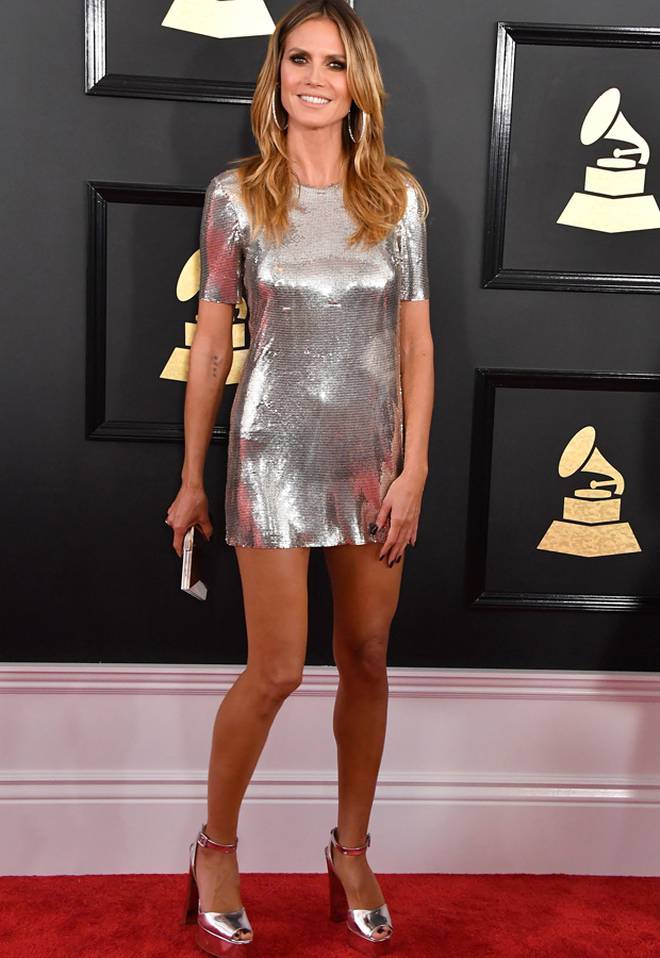 Jennifer Lopez
We hate to put you on this list, Jen, but it's time to move on from the leg-out look. And the 80s prom-styled tulle about your neck is a little clownish.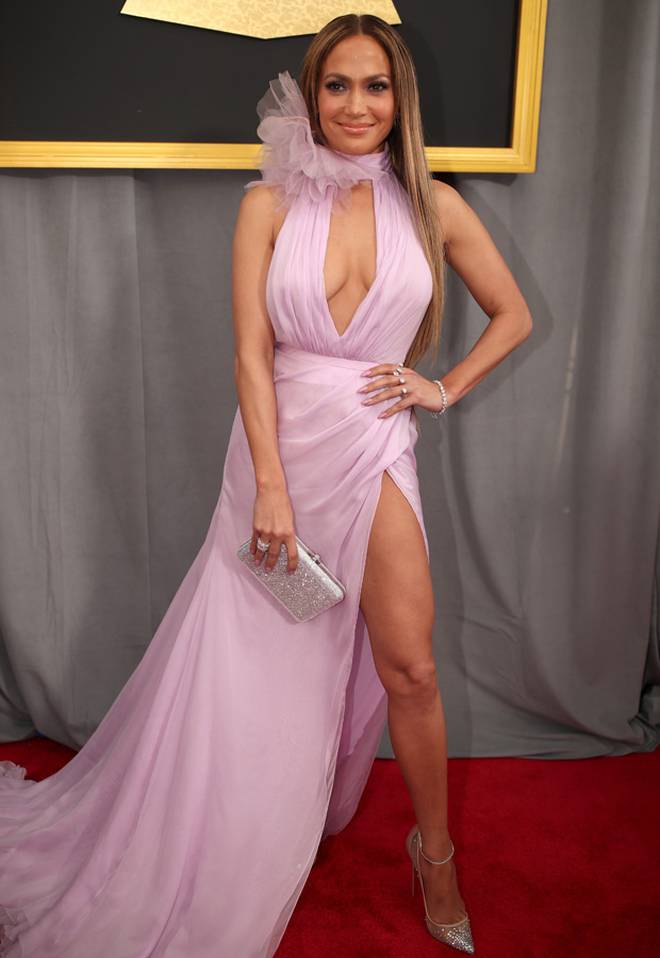 Kris Jenner
It looks like the momager has taken a spin in Kim's wardrobe with this short, sheer number.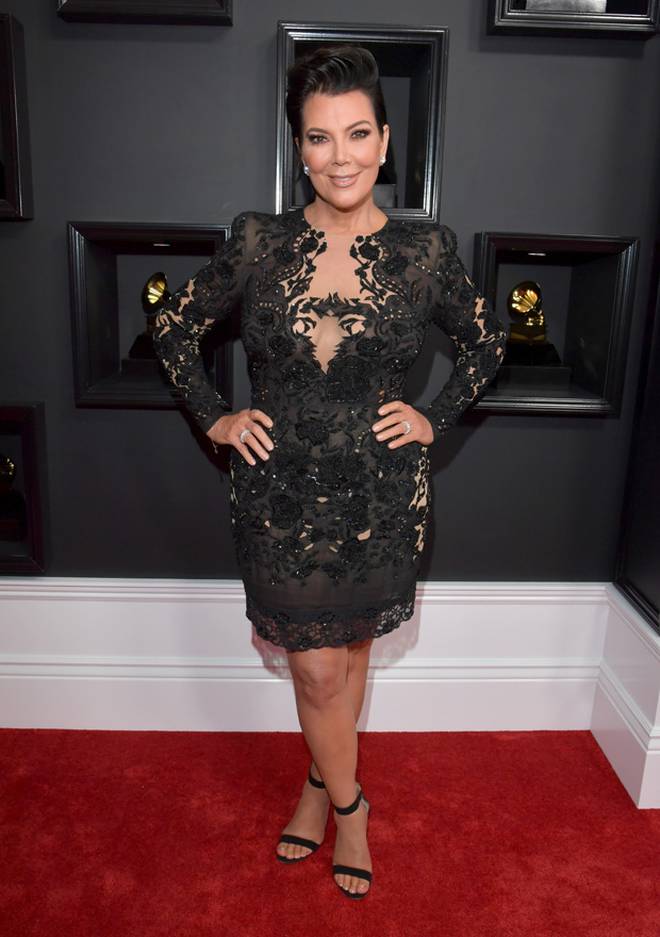 THE WEIRDEST
Girl Crush
Why wear something elegant and demure when you can roll in a ball pit and walk the red carpet in this?
Joy Villa
Rather than wearing a dress made from a kids playground or donning a full gold mask, Joy Villa decided to get political by printing the phrase "Make America great again" and stamping TRUMP on her train.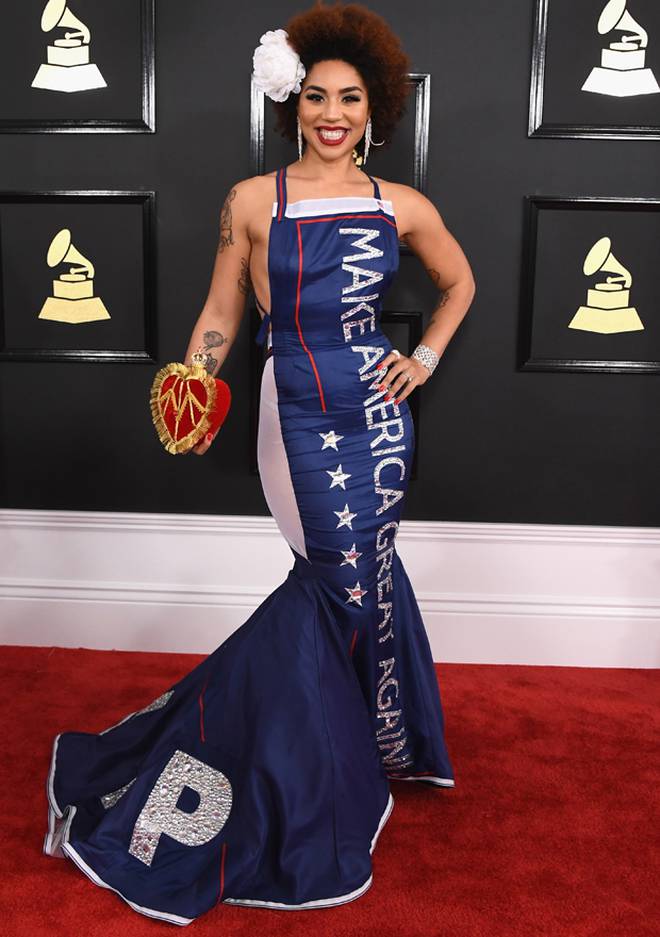 Gnarly Davidson
You may remember him as CeeLo Green. But we expect he'll go down in infamy for this wacky look as his alter ego Gnarly Davidson.