A man has told why he won't marry the mother of his children until she participates in wife lessons.
The couple, named only as Josh and Rebecca, have been together for more than two years, have an 18-month-old daughter together and are expecting another but haven't yet tied the knot.
They appeared on Dr Phil on Tuesday to share their mutual gripes. He said she needed to learn how to become a "better wife and mother" before he'll walk down the aisle.
"Once Rebecca learns to be a better wife and mother, I think the sky's the limit.
"I am the breadwinner. When I get home from work, I would love a meal. She's got ample time to organise a feeding schedule for a family.
"Me, breadwinner. Her, the housekeeper," he said, explaining that because she does not hold a professional job, she has no excuse not to live up to his standards.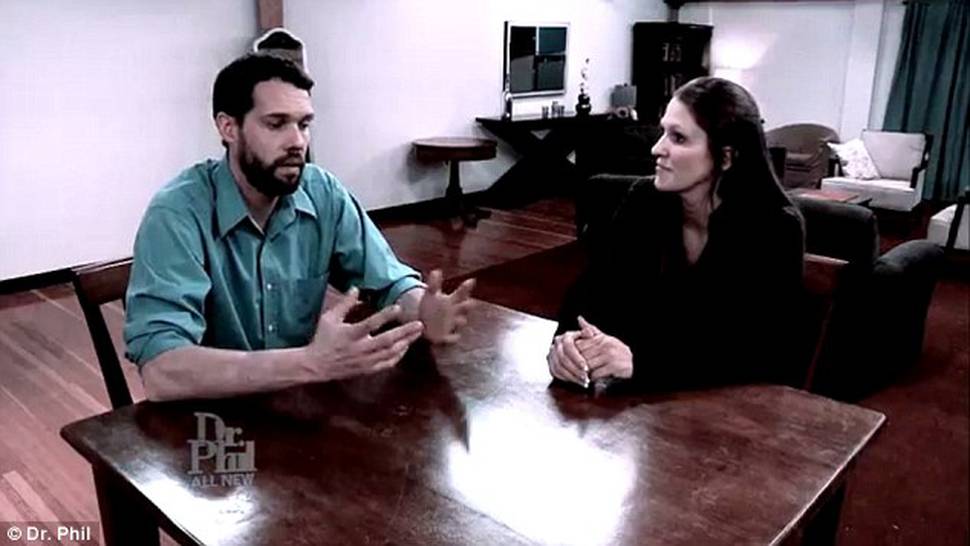 He said his wife was "perfectly proportioned" and "the perfect size" because she can pick up "two bags of potatoes instead of one", but she has work to do to meet his standards.
"I wanted Rebecca to have my babies because she is a very healthy gal. I wanted my daughter to look and be built by Rebecca.
"Physically Rebecca is the perfect woman. Mentally, she is not."
Speaking to his wife at their home, he told her firmly: "The house has got to be clean. It's got to be deep cleaned and it's got to be cleaned by you."
Among his list of demands is that she keeps a grocery list, makes sure the house is immaculate and counts "me time" as a trip to the supermarket.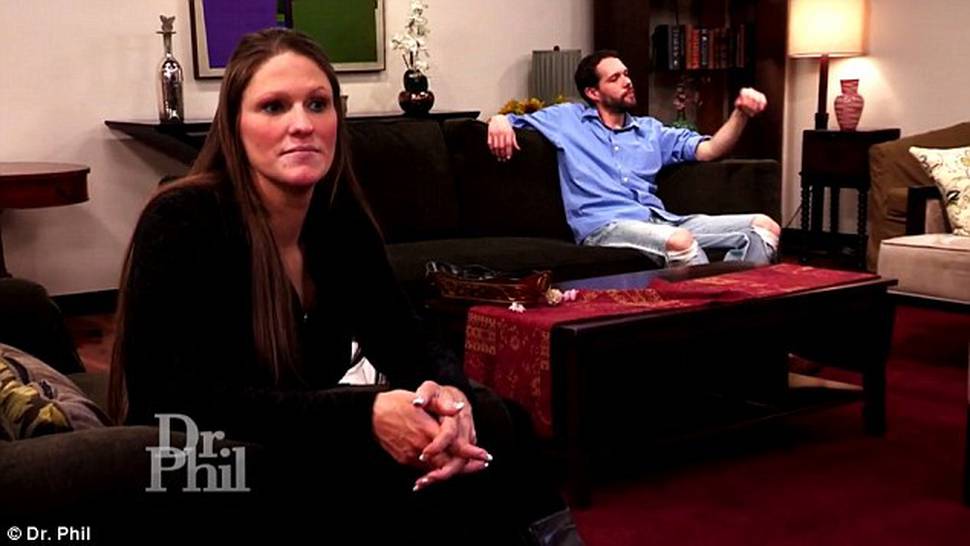 She must check in with him if she leaves the house, she claims, isn't allowed to have a cash allowance and must pay for her own cell phone.
With another baby on the way, Rebecca said she wants to save their relationship but admits he is a "controlling narcissist".
"Josh makes me feel bad about myself because I don't do things his way. Josh thinks I should have a cooking schedule, he tells me how to clean.
"He requires me to check in with him before leaving. I feel like a prisoner in my own home."
Her boyfriend said he believes he is "helping" and isn't controlling.
"I don't set the boundaries, I suggest the boundaries."
She claims to have been domestically abused by him and says he does not allow her to visit her mother.
He once took the air out of the tires in their truck to stop her from leaving.
Becky's mother Cindy said her son-in-law is the only person she has ever hated and that he treats her like a servant.
He once demanded that she leave his home to go and buy him aluminum foil.