An unseen letter written by Princess Diana just months before the publication of her explosive biography reveals she felt "extremely isolated" and "continually misunderstood" by the royals.
The note, which Diana penned to her "dear and special" friend Dudley Poplak, according to the Daily Mail, reflects the Princess of Wales's anxiety as she describes what was "coming to this country and this family."
Diana sent the handwritten letter to Poplak following a lunch date in December 1991 - the same year she gave intimate details to her biographer Andrew Morton about the royal household.
Six months later, Morton published that information in Diana: Her True Story, an international bestseller which led to a huge rift in the Royal Family.
The letter read: "I do feel extremely isolated more than ever now, as I see what's coming to this country and this family.
"I feel that you believe in me, Dudley, and you've no idea what this means to me as I am continuously misunderstood by those around me."
The mother-of-two also told Mr Poplak - an interior designer who died in 2005 - how much she "enjoyed their lunch," asking if they could "continue the conversation in January, when the pace of life isn't so fast and furious."
She added: "During the last couple of years I have been through a self-development programme which has brought a deep understanding of those who suffer and those who need love and support, wherever its in hospices or in the street.
"Please may we continue our conversation in January, when the pace of life isn't so fast and furious, as I'd care to ask for your advice and relay to you my inner thoughts."
Diana: Her True Story was published by Morton in 1992 and was based on taped responses from Diana to his written questions.
Those recordings - about seven hours in total - were secretly made in Kensington Palace in 1991 during a series of interviews conducted through an intermediary.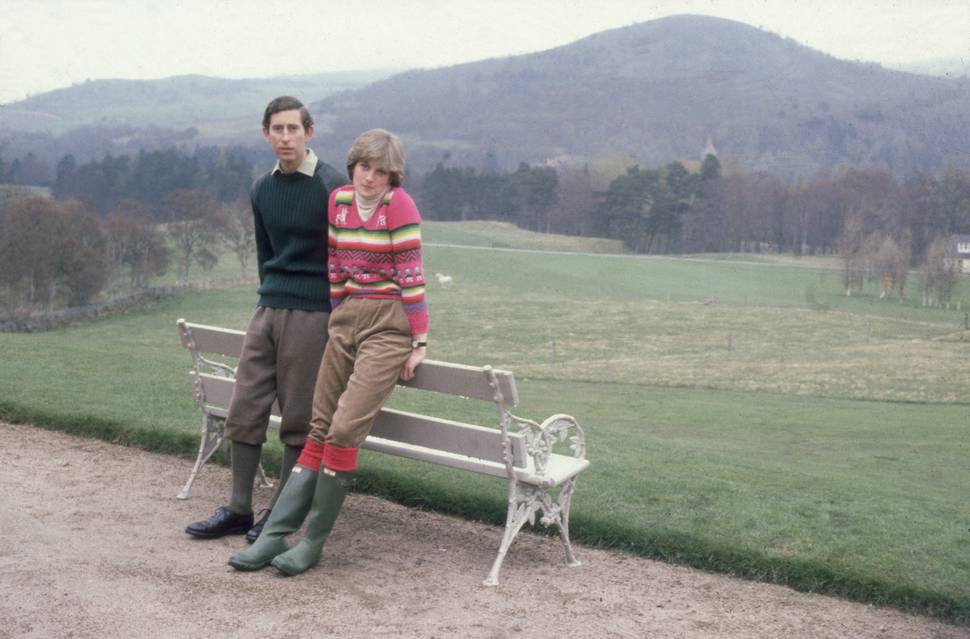 In the tapes, the princess talks openly about her life before marrying Prince Charles, her long battle with bulimia, her suicide attempts and the heartache over her husband's long affair with Camilla Parker Bowles.
She also reflects on her strained relationships with other members of the royal family.
Although Morton claimed his information was from unattributed sources, he revealed after Diana's death that she had given him the details.
He released a revised edition after she died, adding "in her own words" to the title.
The Queen later famously described 1992 as her "annus horribilis".
Chris Albury, from Dominic Winter Auctioneers of Cirencester, said the letter is 'poignant' because of when it was written.
"It was written only months before all the public falling out following the Morton biography," he said.
"She must have been feeling even more isolated from the Windsors at a time when her marriage had fallen apart and she had just told her version of her Royal life to Morton, knowing that she was about to let a genie out of the bottle which would change her life for better or worse.
"This heartfelt letter offers a unique window into Diana's inner-torment at that time."
The letter is now up for auction and is expected to fetch £800. A second letter, in which Diana thanks Poplak for a book he sent her in April 1991, is also for sale at auction.
Another letter for auction is a typed note from Prince Charles to Poplak, in which he thanks him for sending him a book and says how he hopes to meet up with him.
Diana and Charles first met Poplak in 1981 when he was called upon by her mother, Frances Shand Kydd, to work on Highgrove House - the Gloucestershire home of the Prince and Princess of Wales.
He died at the age of 74.
The letter has an estimate of £800. It is being sold on January 25.