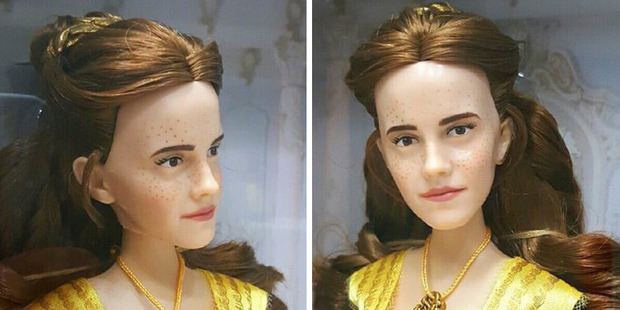 It's one of the most anticipated films of 2017, but let's hope Disney's live-action Beauty and the Beast isn't anywhere near as bad as the merchandise.
US department store JCPenney (that sells the doll) has copped criticism online for turning the Belle doll - which should look like actress Emma Watson who will play Belle in the film - into a Justin Bieber dead ringer.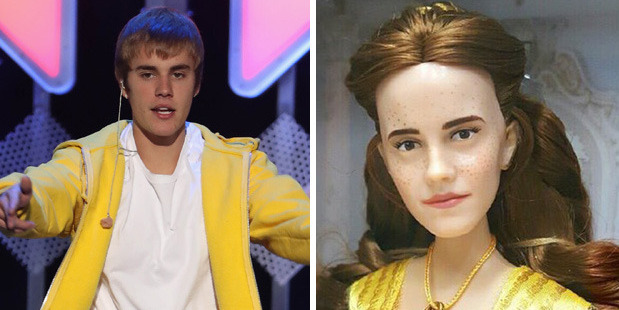 A photo of the doll, which was uploaded to photosharing site Flickr by Colorado-based doll enthusiast William Herrington, has since gone viral for the bizarre resemblance.
"When you order an Emma Watson doll online but a Justin Bieber doll in a yellow dress & a wig arrives instead," one Twitter user wrote.
"THIS IS HORRIFYING," another added.
I CANT STOP LAUGHING THIS IS SO TRAGIC pic.twitter.com/g0JZd9KUl0

— sara (@diagonallcys) January 7, 2017
Mr Herrington, whose Flickr account contains various images of dolls and figurines, said the Belle doll was "creepy" after spotting the toy while at a JC Penney store at the Mesa Mall in Colorado on Friday.
"I knew that Disney Store's live action dolls are never 100 per cent accurate to the actors, but this one was atrocious!" he told BuzzFeed News.
THIS IS HORRIFYING! Disney WYD?! pic.twitter.com/XS1eSaL118

— issa targaryen (@Listen2Nique) January 7, 2017
@zynstin @CGBPosts the doll looks more like if Emma Watson and Justin Bieber had a baby.

— Pokélieber (@styleszealot) January 7, 2017
"Her face was shiny and covered in freckles (that looked more like a skin disease) and her head looked like it was being ripped open and torn where the hair was rooted into the head."
"As for any resemblance to Emma ... yeesh. There really isn't any," he added.
@CGBPosts definitely it's Bieber pic.twitter.com/IlR2clhydR

— Chico Fantasma. (@Superpizzacorn) January 7, 2017
Mr Herrington's post has since gone viral on Twitter and other social media outlets, with some describing the doll as "scary" and looking like Bieber and Watson's love child.
The doll is just one of several released ahead of the film's debut in cinemas worldwide in March 2017.