The best of the weekend and beyond.
CROSS THE BORDER
Mexican-made homewares - from sugar skull kitsch to more elegant items - can be found at annual pop-up store Made in Mexico, which makes its presence known just in time for Christmas. Briar Walsh has been importing artisan homeware from Central America for five years, and the bright, colourful pieces are in store or online.
Open now, 10am-4pm, 47-49 Queen St, Northcote Pt.

TASTY TREATS
Get out of your foodie rut with Taste of Auckland, the culinary festival which promises to inspire - or at the very least, satiate. The festival operates like a restaurant, with a lunch and dinner service. Pay for a session, which runs for 4-5 hours, and take your pick of top dishes, chef demos, live bands, masterclasses, as well as browsing the artisan stalls and wares.
Today, noon-4pm OR 5.30pm-9.30pm; and tomorrow, noon-5pm. Western Springs Stadium, Stadium Rd, Western Springs. General admission is $25, or $15 for juniors and seniors.

NINETY-NINE CENTS
If you've been holding out for that train trip with the kids, now's the time - bus and train fares are just 99c for kids every weekend and public holidays. To qualify for the 99c children's fare, parents need to load a child concession on to the AT Hop card and it needs to be registered. Kids from 5-15 can make up to five bus or train trips over a four-hour period. For under-5s, bus and train travel is free.
Now, every weekend and public holiday.

PACIFIC PRIDE
Pacifica arts and culture are brought to the central city this weekend by the Tautai Contemporary Pacific Trust, which is hosting a series of events in honour of the Urbanesia Festival. The Tautai Art Emporium will feature modern art and artists in the heart of Ponsonby Central, while the SaVAge K'lub Craftynoon tea invites visitors to join in craft making, tea and scones.
Today, 10am-4pm: Tautai Art Emporium, Sapphire Room, Ponsonby Central. Tomorrow, 11am-3pm: SaVAge K'lub Craftynoon Tea, Ponsonby Community Centre, 20 Ponsonby Terrace.

SCULPTURE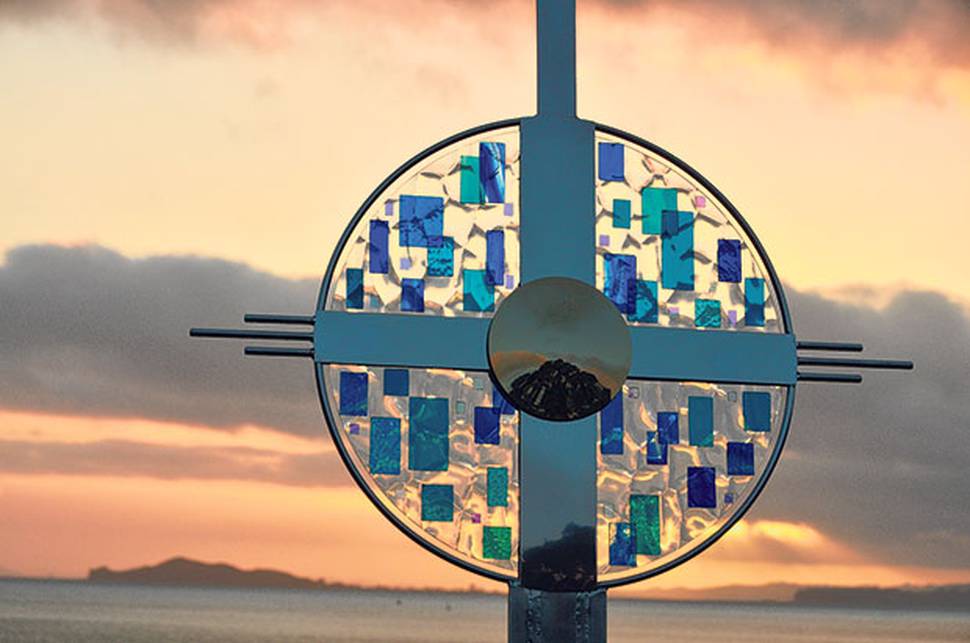 Support Women's Refuge - and see some great artworks - with a trip to NZ Sculpture OnShore. More than 100 sculptures soar above the Fort Takapuna cliff-top as part of the event, which also boasts an indoor gallery and shop, children's sculpture exhibition, family trail map and Kidzone activities, and guided tours daily at 11am and 1.30pm.
Today and tomorrow, 10am-6pm, Fort Takapuna, Vauxhall Rd, Narrow Neck, Devonport. Adult $15, children $5, concession $12, family pass $35, under-5s free.

PLAY TIME
Stuck for something to do? Auckland Council is shining a spotlight on some of its playgrounds, with Okahu Bay Playground in its sights this week. The playground has a seaside theme, punctuated with a giant waka, and has a wide range of equipment for kids of all ages - including a half-size basketball court for the cool kids. There are carvings in the waka-shaped treehouse, a flying fox, barbeques and tables, and its just 300m from the beach.
Now, Orakei Domain, just off Tamaki Drive, Orakei.

DINOSAUR DISCOVERY
Discover prehistoric dinosaur eggs, raptors, a crested therapod and a giant T-Rex at a new installation at Auckland Botanic Gardens. The Dinosaurs in the Gardens experience is brought to life by a team of performers, who promise an entertaining and educational live show, with activities for kids afterwards in the Dinosaur Zone. Dinosaurs roamed New Zealand when it was part of the Gondwana super-continent, 200 million years ago.
Today until February 5, with a short break over Christmas. Three shows a day at 10.30am, 1.30pm and 3pm. 102 Hill Rd, The Gardens, Auckland.

ALL WHITE
Kiwi musician Hollie Smith launches the White Ribbon appeal today with the release of song Please, which she has written in support of the campaign. Smith has just released album Water or Gold. Smith says she wrote the song to provide support for people who are in situations they feel are beyond their control. All proceeds go to the White Ribbon Trust, which helps to end men's violence towards women.
November 25 is White Ribbon Day, with events around the country. Please is now available for download on iTunes.

GET WASTED
Tired of watching your kids throw their leftovers straight in the bin? So are the organisers of Love Food Hate Waste, who aim to educate families about being more careful with their food. At this event, kids aged 6 and up are given a time limit and a mystery box filled with food typically thought of as scraps and must use their culinary creativity to turn "bin-ready-bits" into mighty, munchable meals. The entrance fee includes a coffee for the adult.
November 26, 9am-10.30am, The Garden Shed, 470 Mt Eden Rd, Mt Eden. Entry is $10.

DESPERATE REMEDIES
New Zealand film Desperate Remedies has been given a new lease of life, restored and remastered for its return at the Civic for one night only. The film was last on the big screen 20 years ago, when it premiered with a star-spangled cast including Jennifer Ward-Lealand, Lisa Chappell, Kevin Smith, Michael Hurst, and Cliff Curtis in his debut film role.
28 November, The Civic, Queen St. All funds donated to young film-makers.

LEGO XMAS
All I want for Christmas is a giant tree made out of half a million Lego bricks, taller than a two-storey house. Wait, there's going to be one in Aotea Square? Excellent! The Lego Christmas Tree stands higher than 10m tall, weighs 3.5 tonnes and took more than 1200 hours to build. It will spring to life every evening from 7pm, with a sound and light show.
November 25-December 27, Aotea Square, Queen St.

ROAD DAHL
Roald Dahl's George's Marvellous Medicine is a childhood favourite, and now it's being brought to the stage by the Shake & Stir Theatre company. The tale follows George, who tries to cure his grandma's nastiness by conducting his own special spell - with interesting results. The high-energy show comes here after a sell-out season in Australia, and in the 100th year since Dahl's birth.
December 17-22, 10am and 1pm, (and a 6pm show on Dec 17) Bruce Mason Centre, Takapuna. Adult $26, senior citizens $21, children $19, preview $12.