The best of the weekend and beyond.
SMART FASHION
Fashion is far from vacant, and a new exhibition that includes input from 50 New Zealand fashion designers and creatives - including doyenne and recent Vogue Italia photographer Karen Inderbitzen-Waller, WORLD and Liz Findlay - proves just that. This Saturday at 3pm sees the launch of the Intellectual Fashion Show 2016 magazine. The afternoon will include a discussion with the curators Sheridan Keith, Janie van Woerden and Doris de Pont. Facilitated by gallery director Linda Tyler, the panel will discuss June Black, and the inspiration for both the 1956 and the 2016 Intellectual Fashion Shows.
Exhibition, now until November 5.
Saturdays noon-4pm, Tuesday to Friday 10am-5pm, Gus Fisher Gallery, Shortland St, Auckland.

GOAT ISLAND SWIM
Fancy a dip this weekend? It's certainly getting warm enough, and if you can comfortably swim 2km, the Goat Island Eco-Swim Safari might be for you. The social swim begins at the Goat Island Marine Reserve, and is a 1km course that should take the average swimmer around 18 minutes. Fins and snorkel gear are welcome, and bright swim caps required. Kayaks will accompany swimmers.
Tomorrow, 8am-11am, Goat Island, Leigh, Auckland. Door sales only, $20 per swimmer. Check out Goat Island Eco-Swim Safari on Facebook.

THE MAORI PORTRAITS
Maori and early colonial life as captured by renowned artist Gottfried Lindauer is now on display at Auckland Art Gallery. The New Zealand painter was prolific, travelling throughout the country in the late 19th and early 20th centuries to render his subjects. Now, 120 of his portraits of historical figures and chiefs - including the second Maori King, Tawhiao, of Ngati Mahuta, Tamati Waka Nene, James and Isabella Dilworth and Bishop Selwyn - will be shown together. Lindauer was educated in Europe before migrating to New Zealand in 1874.
Today until February 19, 10am-5pm, Auckland Art Gallery Toi o Tamaki, corner Kitchener St and Wellesley St, Auckland. Admission is free.

JAGUAR CLUB
It's the slinky cat of cars, and 15 Jaguars will purr into Motat for a special viewing this weekend. The vehicles are on display courtesy of the Auckland Jaguar Car Club, with the opportunity for visitors to learn more about the development of their designs and manufacturing advances over the years.
Tomorrow, 10am-3pm, Motat, 805 Great North Rd, Western Springs, Auckland. Normal Motat admission fees apply. For more info visit motat.org.nz.

WHIP IT
The start of horse racing season can be celebrated in glamorous style with Spring Raceday at Ellerslie Racecourse today. George FM is hosting Whips 'n' Spurs at on-site venue Cuvee, complete with champagne, canapes, and DJ Marina Katerina. The general admission ticket gives access to a swingball park, bouncy castle and more. Ellerslie Stand public rooms and the lawn open at 11am.
Today, 11am for the Spring Raceday and noon for Whips 'n' Spurs. Racing from 12.28pm. Ellerslie Racecourse, 80 Ascot Ave, Remuera.

PRICILLA'S BACK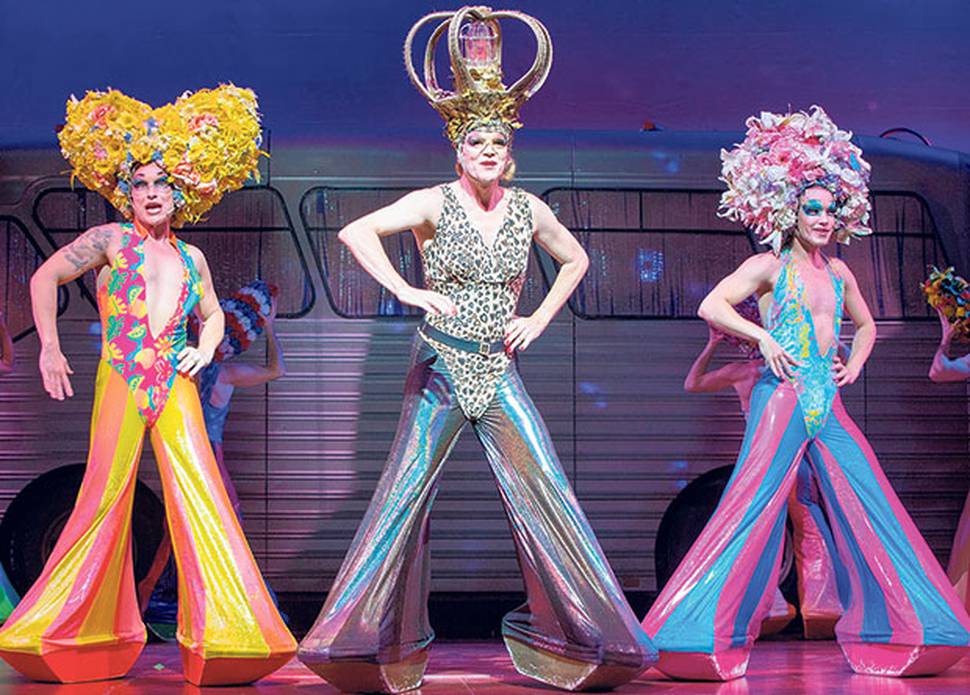 The critically acclaimed musical Priscilla Queen of the Desert has opened to great reviews. Described as "the most ridiculous fun you can have at the theatre", the record-breaking stage spectacular is based on the Oscar-winning film and features a hit parade of dance-floor favourites, some 500 outrageous costumes, 200 extraordinary head-dresses and a 10m long bus.
The Civic, cnr Queen St and Wellesley St, Auckland. All ages. Tickets from $89.90, phone 0800 111 999.

ARMAGEDDON!
Three massive days of gaming, entertainment, geekdom and celebrity guests galore are in store for Armageddon fans. There's a chance to get up close with guest Christopher Lloyd of Back to the Future, Who Framed Roger Rabbit, The Addams Family, Taxi, Star Trek 3 and many more.
Today, tomorrow and Monday, from 10am-6pm. ASB Showgrounds, 217 Green Lane West, Epsom, Auckland. All ages.

PARK UP
Put together a picnic, grab a rug, the newspaper or a book, your family and friends and head to one of the magnificent parks or beaches around Auckland. Hike up Mangere mountain, play hide and seek at the gun emplacements at Devonport or get some sand between your toes at one of Auckland's glorious beaches.
Simply relax.
LEGO-TASTIC
The Auckland Brick Show features Lego models and displays by members of the Auckland Lego User Group, as well as guests from around New Zealand.
There'll be 3000 sq m of Lego on display, including: a huge city display featuring trains, monorails, subways, amusement park, Star Wars, classic space and huge MOC (My Own Creation) spaceships and moonbases, castles and pirates, technic vehicles of every type and size. There's a huge historical display featuring some of the very first Lego sets from the 1960s. There's also playbrick area where the kids (and adults) can put their creativity to the test.
The 2016 Auckland Brick Show. The Trusts Arena, 65-67 Central Park Dr, Henderson, Auckland. Today, tomorrow and Monday 9am-5.30pm. All Ages. 0800 BUY TIX (289 849).