Feeling frosty? Supermodel Megan Gale proves it's never too cold for icecream as she enjoys a scoop while holidaying in the snow.
She is one of Australia's most glamorous supermodels, who regularly travels with her son.
And on a trip to New Zealand, Megan Gale has been posting plenty of rugged-up shots of herself and son, River.
The 41-year-old didn't seemed fazed by Queenstown's cooler temperatures, instead embracing the weather with an unusual choice of dessert: gelato.
She shared a rugged-up snap of herself enjoying a large scoop on holiday in the snow to Instagram yesterday.
The Austraia's Next Top Model judge kept her warm mittens on to grip the frozen treat in her hands.
Gale was dressed in a warm long-sleeved top, wool infinity scarf, puffer jacket and ski pants for the outing.
Proving it's never too cold for ice-cream she couldn't contain her grin as she posed for the photo with the tub full of her chosen flavour.
She arrived in New Zealand six days ago and has since posted more than 40 images, ranging from scenic views, ski sessions, waterfall hikes, snowman building and a trip to the Kiwi Birdlife Park.
Gale is sharing the special time away with husband Shaun Hampson and River, 2.
The brunette beauty has built a successful career as a model and actress and has her own swimwear label, but she insists her most important role in her life is being a mother.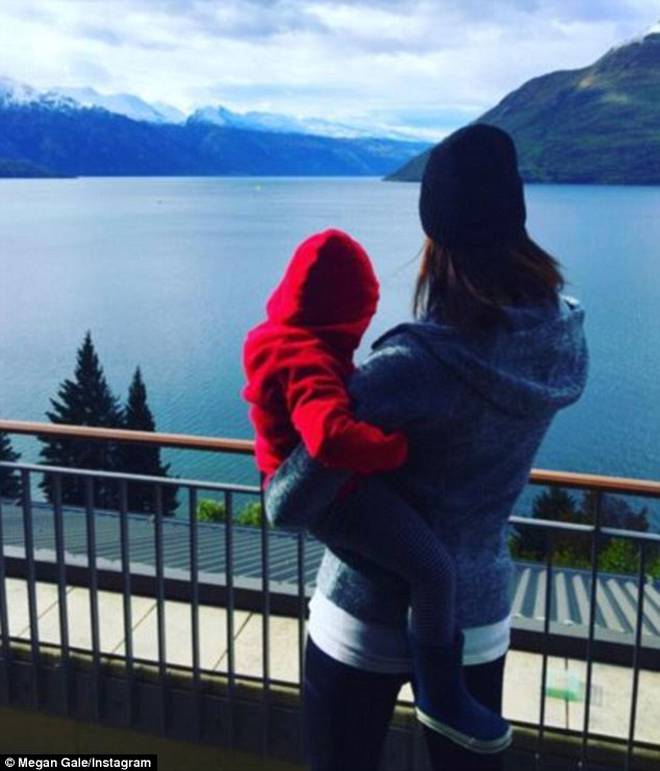 She recently spoke to the Nine Network's Today Show about her struggle to find balance between motherhood and working in her thriving career.
"Oh gosh definitely it is not with ease. It is just really trying to find that balance," she said, describing navigating her post-modelling career while raising her son.