An American World War II veteran and his long-lost sweetheart have finally reconnected after more then 70 years apart.
Norwood Thomas, 93, travelled from Norfolk, Virginia, to Australia to be reunited with 88-year-old Joyce Morris.
Air New Zealand flew Mr Thomas to Adelaide to meet his war-time love.
The pair had been communicating through Skype after being apart for 71 years.
They first meet in a London suburb in 1944 when Mr Thomas was stationed in England during the war.
Their online reconnection had been set up by their respective sons.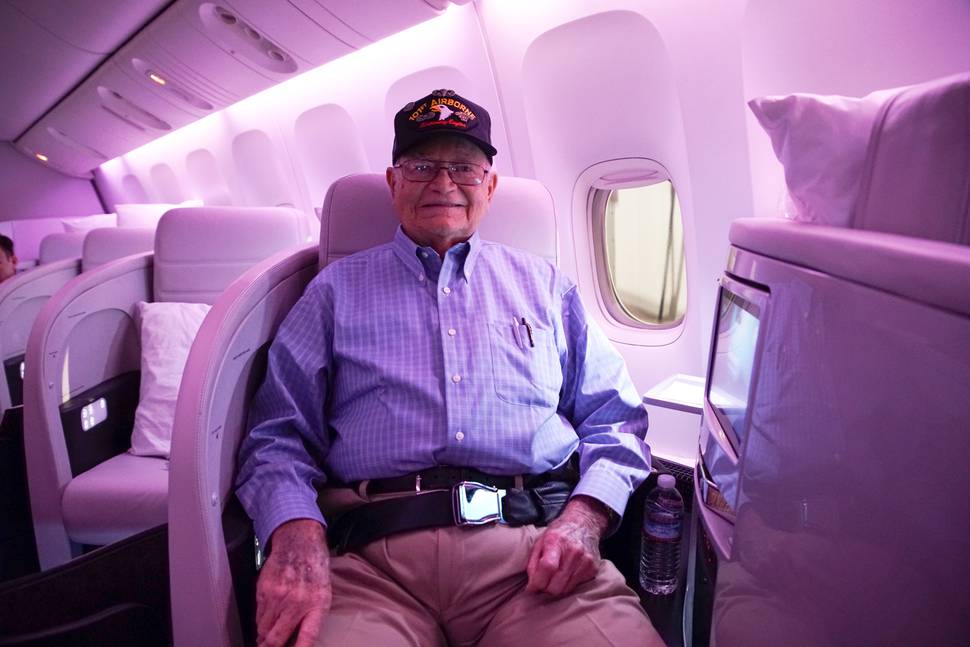 After their story went public, hundreds of people made donations to help fund Mr Thomas' trip to Australia.
Air New Zealand has released a video of the long-awaited reunion.
It shows the two in a warm embrace, with Mr Thomas even receiving a kiss on the cheek.