Find all your favourite bits from today's Bite magazine, online. Follow the hyperlinks in Jo Elwin's editor's letter and lose yourself in bite.co.nz.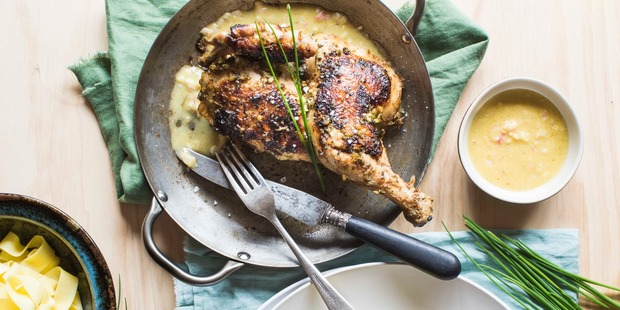 The first few weeks of spring are a funny old time for a cook. We're ready to freshen up the menu but the produce in store and from the garden is still very much steering us toward hearty winter fare. Don't fight it, just brighten things up, as Kathy Paterson has with her kumara and parsnip bake to serve with venison for a weeknight dinner. I find chicken is a good inbetweener ingredient and Kathy puts it to work with what produce is available in her chicken in rose and grapes, chicken with bacon, new potatoes, fennel and leeks and butterflied lemon chicken.
Nadia is on a short break and this week Jinu Abraham has stepped in to our Healthy Habits column, sharing recipes from the popular raw bar that is served daily alongside more traditional breakfast food at the Heritage Hotel in Auckland city. His recipes have had me learning a few new tricks. I am now officially an activator of nuts and seeds and will be sprouting and dehydrating on a regular basis.
Thanks Jinu for inspiring me to try something new, and thanks to the teams at Wise Cicada in Newmarket and Harvest Wholefoods in Grey Lynn for helping me source the products I needed and answering all of my queries around them. I have done my initial sprouting and dehydrating for the granola but haven't had a chance to make it up - I'll let you know how I go, and please do let me know how you go on these recipes too.
Should we be providing you with more recipes like this or do you find it all too fiddly?
I do know that Bite readers want more sugar-free recipes so Jinu's granola, his raw prune preserve and this recipe for chocolate truffles will be popular. The truffles will make a lovely Father's Day gift and if you are starting to think about what you're cooking for the big day this Sunday, head to bite.co.nz where we have collated recipes for gifts, breakfasts and Dad food in general.
For more food visit bite.co.nz or check out these recipes below: