Fewer Kiwis are installing or using outside lines, survey shows.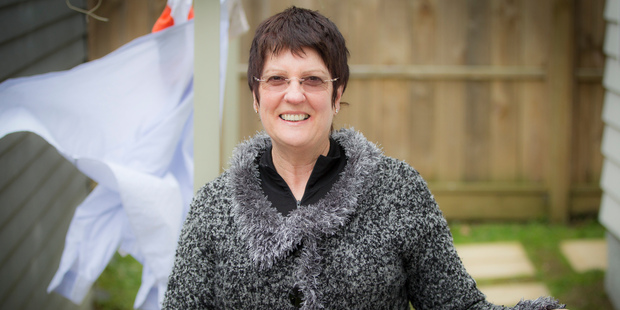 Kiwis are cutting ties with a traditional feature of many backyards - the humble clothesline.
A quarter of New Zealanders no longer have an outside washing line and are instead relying on driers and drying racks.
The proportion of people with no outdoors clothesline has more than doubled in the past year, a new Canstar Blue survey shows.
"How we live is changing," Canstar general manager Derek Bonnar said. "This is reflecting larger homes in proportion to section sizes, a preference for apartment living and possibly a realisation that an outdoor clothesline for some people is not an effective use of space when backyards are shrinking."
The survey, which named LG as the top drier for customer satisfaction, revealed the trend was across almost every age group and every region. Auckland and Bay of Plenty respondents reported the greatest decline in outside washing lines.
Gen Ys and Gen Xs were far more likely to be living in a property with no outside line. For the 75 per cent that did have a washing line, convenience often trumped the drying power of the sun.
An increasing proportion - up from 23 per cent to 36 per cent this year - said they used their clothes drier when they could easily peg the washing on the line.
"Driers are incredibly convenient, especially when it seems like the rain will never stop," Bonnar said. "While more than half say their drier is too expensive to run often, a sizeable proportion of people could save money simply by hanging clothes outside.
"Across the age groups, only Baby Boomers have managed to restrict their drier use, with Gen Y and Gen X's use of driers rising significantly," Bonnar added.
Auckland Clothesline owner Stephen Stirling agreed numbers using traditional clotheslines were declining, but people from all stations in life still preferred drying their washing outdoors.
"Folding frames and rotaries are still popular among every economic group," Stirling said. "Women are still very passionate about hanging their washing out, whether they live in the poorest area of South Auckland or in homes worth millions of dollars on Takapuna waterfront."
Can't beat sunshine - Sherryl
Sherryl Sadler is such a fan of clotheslines, she has two of them in her garden.
The real estate agent has separate lines, for summer and winter use.
"My washing smells and feels nicer than when it comes out of a drier," she says.
"Nothing beats the sun on your sheets and duvets to dry them.
"Hanging things outdoors is also much better for the fabrics."
Sadler, 60, from Takapuna, Auckland, uses a drier only to finish off her towels since her daughters left home.
"I had a few drier disasters when the girls were younger and clothes shrank .
"Younger people probably stick to using drying machines only because they can't be bothered doing any ironing."