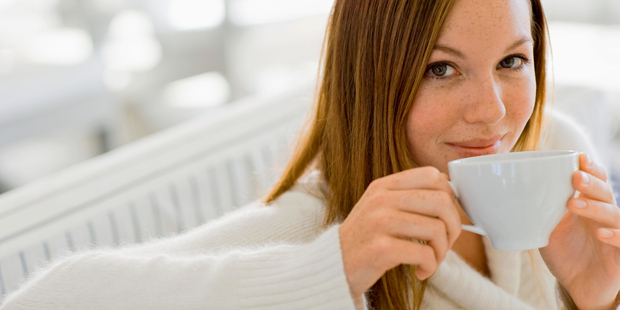 Over the next six weeks the Herald on Sunday and Bell Tea are looking for some special, ordinary people. We want you to nominate them.
Six finalists selected from your nominations will not only be profiled in the pages of Living magazine, they will also win a year's supply of Bell Tea; the overall winner will win an iPad as well as the tea.
Bell Tea has been helping Kiwis roll up their sleeves and get on with it for generations and now Getting On With It is a search for people in our community who have done just that. Got on with what? Anything. Everything.
It could be those who have suffered a reverse in life but who have just got on with it - like a cancer sufferer who has successfully dealt with chemotherapy with a positive attitude who has returned to work.
It could be a policeman or woman injured on duty but now back on the streets; a nurse who must deal every day with sick and dying people; a rugby or football or league referee who has been assaulted or regularly pilloried by spectators - but who keeps on turning out.
It doesn't even have to be someone who has overcome adversity; it could simply be someone the nominator simply admires - like a mother with a large family whose every day is filled with her kids, kids' activities and needs; a man or woman made redundant who went all out to get a new job; a volunteer at the City Mission/with the homeless; a young couple climbing the mountain of saving for their first house...all of whom are (rolling up their sleeves and) getting on with it.
The key to this is a positive attitude and people who just get on with things, rolling up their sleeves and tackling the ordinary slog of everyday life.
To enter your nominee, simply go to living@hos.co.nz with "Bell Tea" in the subject line. Tell us how your nominated person or persons have got on with it. Please ensure you provide your contact phone number and address, along with full names and details for the person or people you're nominating.
The Herald on Sunday and Bell Tea will select the six finalists, profiling them in Living on successive weeks from September 14 and will announce the overall winner on October 19.
Nominations will be possible as the mini-series progresses, right up to October 5. So, make sure you email and nominate the person you think best epitomises someone who approaches life and its problems by rolling up their sleeves and...just getting on with it.