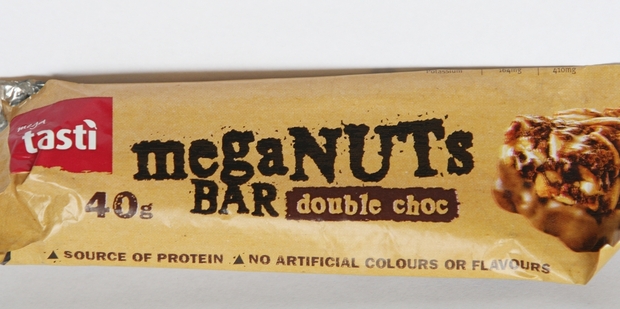 Three Hemis came out of the woodwork claiming they were the mystery man being sought by a food manufacturer. But the real Hemi came out of the bush.
Northland forestry worker Hemi Murray rang muesli bar company Tasti from a Waiomio bush block earlier this year, and gave them something to chew over.
As a regular consumer (two a day, every day), he had some feedback. And some time on his hands at smoko.
"You fullas should make Kiwi-flavoured meganuts bars and called them Tu Meke! (Too much!)," he said.
Hemi suggested some flavours, had a bit of chat and hung up.
"They said 'oh yeah, okay, thank you for your input' kind of thing, and nothing much happened."
Until this week, after Tasti started a campaign to find him.
They had turned Hemi's ideas into Tu Meke products, and started a fund to thank him.
Finding Hemi - who hails from Moerewa - had proved difficult after he switched phone companies and numbers.
The Northern Advocate publicised the search on its Facebook page on Thursday and within hours had three Hemis claiming "it was me!".
"Two were a little unsure - the real Hemi was easy to identify," said editor Craig Cooper.
Hemi was impressed to find three of his suggestions - coconut rough, choc orange and hokey pokey - had been created and put to the public vote.
The most popular will become a regular Tasti treat.
Hemi hasn't tasted any of his flavours yet, though, and still has a hankering to see his kiwifruit and pineapple lump suggestions become reality.
He's also grateful for the money coming his way - at least $200 - and was considering donating it to charity. Michael Tohill, Tasti brand manager, said Hemi was very humble.
"We're looking forward to thanking him for his great idea."
Fans have until the end of August to vote for their favourite Tumeke bar flavour.
For each vote, money goes into the Chur Hemi Fund.
"We'll review the total funds raised at the end of the voting period then Tasti will add a further contribution. The grand total will then go to Hemi."